The closure comes after an arbitrator in Quebec had imposed a labor contract on the facility in August.
The United Food and Commercial Workers union called the closure an "attack" on Wal-Mart workers. Wal-Mart in 2005 closed a store in Jonquiere, Quebec, after workers there agreed to unionize. The union has a Canada Supreme Court case pending over whether those workers' rights were violated.
Wayne Hanley, president of UFCW Canada, said the closing violates workers' rights.
"Wal-Mart thinks a cheap oil change is more important than the Canadian constitution," Hanley said.
Wal-Mart Canada spokesman Andrew Pelletier said the contract that was imposed on Wal-Mart in August would have raised costs too much. "It could require us to increase consumer prices by more than 30 percent," Pelletier said.
Pelletier said the company bargained in good faith. He would not say Wal-Mart opposes unions but said the company prefers to deal directly with its workers.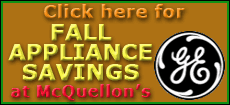 "We think the best-case scenario is when the (employee) can deal directly with the company through an open door and ... open communication," he said.
Union-backed groups Wal-Mart Watch and WakeUpWalMart criticized the company for the closure.
"The Gatineau workers have merely exercised their human rights under Canadian law, something that is clearly unacceptable to Wal-Mart," Wal-Mart Watch director David Nasser said.