Even though stock markets were up Friday, traders remained nervous after an extremely volatile week when massive gains on Monday and Tuesday were mostly erased in the following two sessions. That volatility was evident Thursday on Wall Street where a late wave of buying lifted the Dow Jones index 4.7 percent to 8,979.26, a swing of more than 800 points over the day. The Dow remains up 528 points, or 6.3 percent, for the week.
"Equity markets remain in something of a quandary as we approach the weekend break, with traders struggling to determine just how much additional value can be deducted regardless of the outlook for the global economy," said Matt Buckland, a dealer at CMC Markets.
"Whilst this dilemma continues, it seems as if the volatility we've seen of late will struggle to fade and it's also going to be difficult to call an end to these choppy market conditions," he added.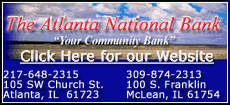 Much of Friday's session may depend on U.S. housing starts data later. The decline in the housing market has affected nearly all sectors of the economy, causing unemployment to rise, consumers to cut back on spending and the credit market to seize, sending the stock market plunging.
The long-term key is whether the flurry of activity by governments over the last week or so can actually break the logjam in credit markets. Despite the coordinated interest rate reductions announced last week, and massive liquidity boosts, the rates at which banks lend remain abnormally high, despite some easing in rates and spreads this week. That could in turn make it harder for businesses and consumers to get the credit they need and hurt the economy.
The Hong Kong interbank offered rate, known as Hibor, for three-month loans fell declined to 4.19 from 4.35 percent, its biggest drop in nearly a month.
Though the rescue packages have helped alleviate the pressures on the banking system, they will do nothing to prevent a serious economic slowdown.
"Even if the financial maelstrom may be about to abate it is not over," said Russel Jones, global head of fixed income and currency strategy at RBC Capital Markets.
"A serious global recession is 'baked in the cake' and this is bound to mean that there will be further pulses of risk aversion, further traumas for financial sectors and markets, and acute pain both for corporate sectors and for individuals," he added.
Concerns about the global economic outlook have taken their toll on the oil price, which fell Thursday to a 14-month before rallying just over a dollar this morning to $70.97.
The fall in the price of oil has weighed on markets in Russia, where indexes continued their losing streak on Friday, with the MICEX dropping 6 percent and the RTS down 4.7 percent by 1:30 p.m. (0930 GMT).