"I think the market has been way oversold," said Gavin Wendt, head of mining and resources research at consultancy Fat Prophets in Sydney. "The sentiment has been dominated by fear and panic, and when people are scared, they just keep selling."
By midday in Europe, light, sweet crude for November delivery was up $1.03 to $70.88 a barrel in electronic trading on the New York Mercantile Exchange. The contract dropped overnight $4.69 to settle at $69.85, the lowest settlement price since Aug. 23, 2007.
In London, December Brent crude was up 65 cents to $68.49 a barrel on the ICE Futures exchange.
Investors have been concerned that recent turmoil in the global financial system will trigger a worse than expected slowdown in economic activity. Declines accelerated Thursday after the U.S. Energy Information Administration said in its weekly report that crude stocks rose by 5.6 million barrels last week, well above the 3.1 million barrel increase expected by analysts surveyed by energy research firm Platts.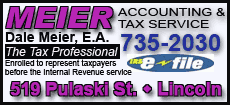 While U.S. energy supplies have been swelling because of falling demand, they've also grown as U.S. Gulf Coast energy installations continue to increase production after shutdowns caused by Hurricanes Ike and Gustav.
The EIA also said gasoline stock rose by 7 million barrels last week, more than double the build analysts had expected. Demand for gasoline over the four weeks ended Oct. 10 was 5.2 percent lower than a year earlier, averaging nearly 8.8 million barrels a day, the EIA said.
"We don't know how deep of a recession we're going to have," Wendt said. "But even in a dire economic situation, a lot of energy use isn't discretionary, so I expect prices to bounce back at some point."