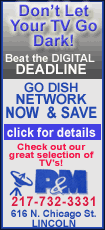 However, he said the U.S. auto sales slump has set the stage for industry consolidation.
"It certainly creates an environment for consolidation where you can get synergies of productivity that will allow you to be more competitive, not only here in the U.S. market, but on a global basis," he said.
GM has discussed a merger or acquisition with Cerberus Capital Management LP, the New York private equity firm that owns 80.1 percent of Chrysler, a person familiar with the negotiations told The Associated Press last week.
The Wall Street Journal reported on its Web site Thursday night that potential lenders are eager to see the deal finished, and that GM wants it done as early as the end of October.
GM is trying to raise additional capital as it faces potentially huge losses when it reports third-quarter earnings in the coming weeks.
A major player in the deal is J.P. Morgan Chase & Co., one of the largest holders of Chrysler bank debt and one of GM's key lenders, the Journal said.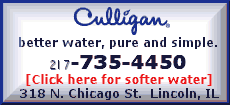 Another person with knowledge of the talks told The Associated Press on Thursday that no deal is imminent. Also, GM's board reportedly has been cool to the idea.
Industry analysts also are skeptical of how GM would benefit, but Chrysler has said it has about $11 billion in cash, and GM may be interested in gaining access to that.
Analysts say cash would be the only reason for GM to be interested in taking over Auburn Hills-based Chrysler, a privately held company that doesn't have to report earnings. It lost at least $510 million in the first quarter and $1.6 billion last year. Its sales are down 25 percent so far this year, the worst drop of any major automaker.
Detroit-based GM is burning through than $1 billion in cash per month, with several analysts predicting it will reach its minimum operating cash level of $14 billion sometime next year. Sales are down 18 percent, and the company has lost $57.5 billion in the past 18 months, largely because of tax accounting changes.