Since the Wall Street firm filed for bankruptcy last month, thousands of Hong Kongers who bought Lehman-related products have staged street protests and pressured lawmakers in an effort to protect their investments.
Investors -- among them retirees who invested their life savings -- have complained that bank salespeople were misleading and failed to fully explain the product's connections to Lehman.
The move came as the territory's banking association announced it agreed to a government proposal under which banks and other sellers of one type of Lehman-backed investments, known as mini-bonds, would buy them back from disgruntled investors.
The association, however, didn't specificy at what price the products would be purchased from investors, and officials said determining the prices would take time.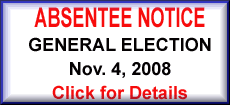 "I believe banks will handle the problem as quickly as possible, but everyone needs to understand it takes time to estimate the value and design the buyback procedure," said Chan Ka-keung, Hong Kong's secretary for financial services and the treasury.
The two banks under investigation, which weren't identified, are the first to be referred for sanctions in the authority's investigation. The cases involve products worth about Hong Kong dollars 10 million ($1.28 million) sold to retail investors.
Regulators could impose fines and revoke the banks' license, among other penalties.
The Securities and Futures Commission, which decides what sanctions, if any, would be imposed, said it was initiating a investigation into cases referred by the Hong Kong Monetary authority but wouldn't comment on them until examining the evidence.