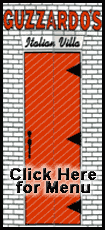 The performance drew a sigh of relief from investors, who had become convinced that Google will suffer along with just about everyone else as the U.S. economy sinks into what is widely expected to be the deepest recession in a quarter-century.
Google shares surged $36.97, or 10.5 percent, in Thursday's extending trading after finishing the regular session at $353.02, up $13.85. It marked a dramatic change in sentiment from earlier Thursday as a cascading wave of pessimism pounded Google's stock price to a three-year low of $309.44.
"People suddenly realized that if there a stock you are going to own through this uncertainty, (Google) is the one," said Canaccord Adams analyst Colin Gillis.
But not even Google feels immune to the worst financial crisis to grip the world since the U.S. stock market crashed in 1929.
Things are looking grim enough to prompt Google -- renowned for its free-spending ways -- to hunker down and start scrimping more than it has in the past.
"This may turn out to be the quarter (Google) grew up and proved it can control expenses," Gillis said.
Google Chief Executive Eric Schmidt also offered some of his most sober commentary yet about the state of the economy. "We're all sort of in uncharted territory," Schmidt told analysts during a Thursday conference call.
Google nimbly navigated through the shoals in the third quarter, earning $1.35 billion, or $4.24 per share. That compared to net income of $1.07 billion, or $3.38 per share, at the same time last year.
Excluding costs for employee stock compensation, Google said it would have made $4.92 per share. That figure surpassed the average estimate of $4.75 per share among analysts polled by Thomson Reuters.
Revenue climbed 31 percent to $5.54 billion. After subtracting advertising commissions, Google's revenue totaled $4.04 billion -- about $20 million below analyst estimates.
Google executives have maintained that the company can still thrive because its technology does a better job of finding customers at a lower cost to advertisers than traditional marketing campaigns. Those factors, Google argues, means it could receive an even bigger slice of advertising budgets in a crumbling economy.
What's more, consumers scrambling to make ends meet may be more likely to use the Internet to hunt for bargains -- a quest that could increase the Google search requests that spit out ads.
Schmidt, though, acknowledged that even the Internet's most profitable company is facing a more daunting challenge now than when the third quarter began.