Democrat Barack Obama joined the refrain recently, declaring at a Wisconsin rally that a push for alternative energy "will stop us from sending $700 billion a year to tyrants and dictators for their oil."
The claim, however, wildly exaggerates the amount of money going to unfriendly nations. It also significantly inflates spending in general on petroleum imports, especially considering recent dramatic declines in oil prices.
The number appears to have originated with Texas oil mogul T. Boone Pickens, who is campaigning hard to displace some of those imports with windmills and domestic natural gas.
An examination by The Associated Press of government oil import costs in 2007 and the first seven months of this year, the latest figures available, indicates the $700 billion overstates total spending by nearly one-third -- and possibly as much as one-half. Only about one-fourth of the imports come from countries that might be considered unfriendly, such as Venezuela and Iran, and from the politically volatile Persian Gulf.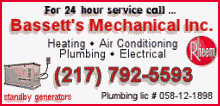 According to government agencies that track energy imports, the U.S. spent $246 billion in 2007 for all imported crude oil; a majority came from friendly nations, including neighboring Canada and Mexico. An additional $82 billion was spent on imported refined petroleum products such as gasoline, diesel and fuel oil. A majority of the refined products came from refineries in such friendly countries as the Netherlands, Canada, the United Kingdom, Trinidad and Tobago and the Virgin Islands.
Oil prices zoomed in the first seven months this year, but even then the cost of oil and refined product imports totaled $283.6 billion from January through July, according to Foreign Trade Division of the Census Bureau -- a hefty amount but not near an annualized $700 billion.
So where did the number come from?
Brian Rogers, a McCain campaign spokesman, noted in an e-mail response that Obama had used it, and that Pickens had cited the $700 billion figure. "It's in fairly wide circulation," Rogers said.
The Obama campaign could not say immediately where Obama got the number. Nick Shapiro, an Obama spokesman, said he was trying to find out.
No official government or industry statistics on oil imports confirmed the annual $700 billion expenditure, much less the claim that the U.S. is sending that much money for oil to politically volatile or unfriendly nations.
In all likelihood, the number had its genesis with Pickens. Since June, he has promoted his "Pickens Plan" for U.S. energy independence; it relies heavily on expanding domestic wind energy and natural gas projects.
Pickens has cited the $700 billion figure for imported oil on his Web site, in TV commercials and testimony before Congress. He plans to invest $58 million to promote his plan to build wind farms and expand natural gas production with an aim to reduce reliance on foreign oil. He has leased hundreds of thousands of acres in West Texas where he plans to erect 2,700 wind turbines to produce power for Dallas and Fort Worth.