New Illinois website for volunteers

Send a link to a friend
[October 17, 2008] SPRINGFIELD -- The Illinois Department of Human Services has unveiled the Serve Illinois website, www.serve.illinois.gov, a valuable new resource for volunteer opportunities statewide. The new site will serve as a primary resource for Illinoisans who are seeking information about volunteer agencies, training, nonprofit resources and national service programs, including AmeriCorps.
"With more than 40,000 volunteer opportunities, the new Serve Illinois website is a great way to link individuals to opportunities in their own communities," said Gov. Rod R. Blagojevich. "It is easy to use and will help make a difference by linking agencies who need volunteers."
The site includes a user-friendly volunteer-matching portal that acts as a central hub for volunteer opportunities from 16 different state and national volunteer opportunity databases. "At Serve.Illinois.gov, you can enter your ZIP code and your area of interest, such as mentoring a child, cleaning up the environment or adult literacy, and find volunteer opportunities that match your interest, fit into your busy schedule and are located right in your community," said IDHS Secretary Carol L. Adams, Ph.D.
The announcement was made at the state Capitol building in Springfield on Thursday at the annual ceremony marking the 14th anniversary of the AmeriCorps program. More than 700 Illinoisans were sworn in, dedicating themselves to a year of serving their communities through the AmeriCorps program. In those 14 years, more than 18,500 people have volunteered their time in Illinois through AmeriCorps.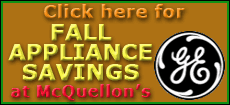 "AmeriCorps is an excellent opportunity for people to volunteer their time and talents and give something back to their communities," said Scott Kimmel, executive director of the Serve Illinois Commission. "Illinois has a strong tradition of volunteerism and compassion for those in need. AmeriCorps volunteers make a real difference in the communities in which they serve."
The Serve Illinois Commission administers the AmeriCorps state programs in Illinois. Serve Illinois is funded by the federal Corporation for National and Community Service. The Serve Illinois Commission currently supports 22 AmeriCorps programs throughout the state.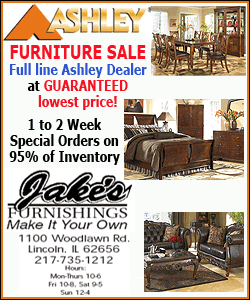 AmeriCorps members dedicate a year to helping communities meet their unmet human service, education, public safety or environmental needs. Participants receive a modest living allowance, student loan deferment and training. Full-time members are also eligible to receive health insurance. Those who successfully complete their service receive an educational award of up to $4,725 to help pay for college, graduate school, vocational training or to pay off student loans.
The AmeriCorps volunteers were sworn in by Rosemary Keefe, director of community relations for Illinois Tool Works, headquartered in Glenview. Ms. Keefe is also a Serve Illinois commissioner.
For more information on AmeriCorps or Serve Illinois, visit www.serve.illinois.gov or call 800-592-9896.
[Text from file received from the Illinois Office of Communication and Information]