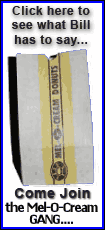 "I'm not sure..."

A split-second later, three wide-eyed children came running down the hall.

"What was that?!"

"Is there a fire?"

"I have to pee!"

OK, it was confirmed. It wasn't that my husband and I were having identical dreams. It could happen, I suppose, but the chances of everyone in the house having the same dream would be pretty coincidental unless, of course, we were in some B-rate horror movie.

We instructed our pajama-clad children to stand near the front door while we investigated.

We sniffed every inch of the house and found nothing more alarming than a banana peel in the laundry room that had attracted a horde of fruit flies. Well, one crisis at a time.

So ... no fire ... no smoke ... no emergency.

"Everybody go back to bed."
Glad to be back in my nice warm cocoon, I closed my eyes and prepared to drift back into La-La Land. Just as I was nodding off, the ear-splitting screeching commenced.
This time, we'd progressed through the first learning curve and knew what it was when we sprang out of bed. But the screeching had already stopped before we could figure out which of our several smoke detectors was sounding the false alarm.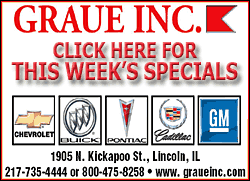 When, once again, the children joined us in the hall, we took a poll to find out where the sound had come from. All three of them pointed in a different direction.
My husband thought we should simply take the batteries out of all the smoke detectors.
"Are you out of your mind? Don't you know anything about Murphy's Law?
"What?"
"If you take the batteries out of all the smoke detectors, you might as well throw a lighted match onto the La-Z-Boy and watch the house go up in flames!"
"Well, then, what do you suggest?"
"I don't know. It's 3 o'clock in the morning. Do you expect my brain to be functioning properly?"
He gave me a dubious look that said volumes about the functioning of my brain.
As we stood there glaring at each other, the screeching began again and we discovered that through some miracle, we were standing directly beneath the defective smoke detector.
Thank goodness! Now we could get some sleep! Unfortunately, my brain chose that moment to begin functioning, and it kept me awake all night wondering just what we would have done if we had not been standing in that precise spot, at that precise time.
[By LAURA SNYDER]
You can reach the writer at lsnyder@lauraonlife.com Or visit www.lauraonlife.com for more columns and info about her books.