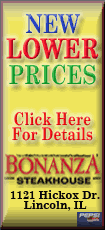 Global volatility in commodity prices threatened U.S. families back then in much the same way today's sinking housing prices led to a credit crunch that is wreaking havoc on retirement accounts and corporate borrowing.
When the U.S. bailed out the agriculture sector in the early 1930s, it forever changed the business of farming. While today's banking industry interventions are different in many ways, economists say it is worth noting that "emergency" Depression-era measures meant to protect farming families from short-term market swings have become near-permanent support at taxpayer expense.
"Probably no one at the time expected that almost 80 years later, very similar programs would still be on the books," said Scott Irwin, chair of agricultural marketing department at the University of Illinois at Urbana-Champaign.
The interventions of the 1930s succeeded in their goal of smoothing out the farm sector's booms and busts, said Neil Harl, an agricultural economics professor at Iowa State University. But once government ensured stability, it wasn't easy to step back and let the market find equilibrium on its own, he said.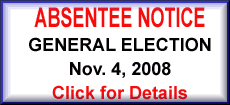 Farm programs have such a strong political backing that last year's farm bill passed with veto-proof support and U.S. support for farm subsidies caused international trade talks to collapse this summer.
"A lot of farm groups are out there advocating policies they wouldn't have dreamed of some years ago," said U.S. Secretary of Agriculture Ed Schafer.
When Schafer was governor of North Dakota in the early 1990s, the common refrain from farmers was "get the government out of our face," he said. Farmers chafed under Depression-era programs that limited their planting acreage. Their resistance led to the 1996 Farm Bill, known as the Freedom to Farm Act, which aimed to return the farm sector to the free market.
Ultimately, the 1996 bill eliminated production management, but didn't sweep away subsidies. Schafer said he was surprised this year at the lobbying from farm groups who want "permanent disaster" payments and other supports.
Farmers "kind of want to take the risk out of agriculture," Schafer said.
Numerous efforts to do away with the farm supports have failed. Even as the number of farmers has dwindled, subsidies have continued. Taxpayers paid farmers $177.6 billion in subsidies between 1995 and 2006, according to the Environmental Working Group, which tracks subsidies.
The subsidies could help farmers weather today's economic turmoil. While commodity prices will likely be too high this year for farmers to get direct payments for their crops, the Farm Bill has provisions that give farmers special access to loans.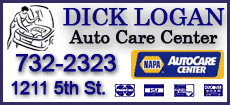 The government-backed loans could help farmers get access to credit even as banks cut back on lending, said Jim Radintz, director of farm loan programs for the Farm Service Administration. The agency guarantees up to 95 percent of the value of a loan to a farmer who might not otherwise qualify for credit.
The FSA guaranteed $2.16 billion worth of loans in 2007. Early estimates show it guaranteed $2.5 billion in 2008, Radintz said. He expects that figure to climb in 2009 as rural banks tighten standards and more farmers seek assistance.