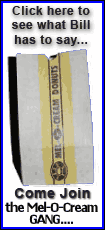 That's why this summer, more than halfway through planning the retailer's most important quarter of the year, the New York-based company switched gears and swapped elaborate trips for gift packages where half the proceeds will be donated to charity.
"We really reconsidered and thought we need to be careful with that over-the-top message, because it doesn't feel relevant," said Kimberly Grabel, the senior vice president of marketing for Saks Fifth Avenue.
As banks collapse and investment accounts sink alongside consumer confidence, some of the nation's most venerable brands are struggling to strike the right tone for marketing and advertising campaigns amid one of the worst economic downturns in decades.
"From the wealthy down to the poor, everyone right now is feeling a little poor," said Richard Honack, a marketing professor at Northwestern University's Kellogg School of Management.
For many companies, the daily assault of dismal financial news is creating a high-wire act, forcing brands to debate whether they should emphasize daily discounts over decades of heritage or swap glamour for feel-good messages.
"It's just striking the right balance," said Ann Mack, director of trendspotting at advertising firm JWT.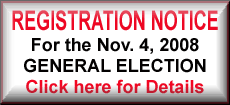 Just like promotions released in the weeks after Sept. 11 incorporated emotional and patriotic messages, today's fretting consumers are beginning to be bombarded with statements chock full of advice, sympathetic counsel and messages of so-called "rational guidance."
There's the somber:
"These are unprecedented and unsettling times for investors," opined Charles R. Schwab in a full-page ad published by the asset-management firm in late September in the New York Times, Wall Street Journal and USA Today. "... We recognize that many investors feel challenged at times like these and our priority is to be here to help you in the way that works best for you."
The cheerful:
"A new day, new ways to save," says a Target Corp. announcer, while a ponytailed girl bounces inside a backyard tent, which the retailer proclaims as the new family room.
And the downright weird, like the pitch from cosmetic surgeons in New York who claimed hair plugs and face lifts could give middle-aged male executives an edge in the competitive job market.
While the messages swirl, there are also those that strike an inspirational tone. Among them is a new 30-second advertisement by Dunkin' Donuts that began airing this month showing dozens of people trudging up a steep hill symbolizing life's uphill battles.
"I think that it's incumbent upon any brand to make sure they're in tune with their consumers, that they're empathetic with what's going on in their lives and they're meeting a need," said Frances Allen, brand marketing officer at Dunkin' Donuts. "We wanted to remind everybody that we know what they're dealing with and we're there for them. We know they're hurting."
Others are trying a middle-of-the-road approach, like the King of Prussia Mall in Pennsylvania, where ads debuting the day after Thanksgiving will boast "touches of luxury," as the shopping center promotes high-end wallets over handbags, and key chains instead of necklaces.