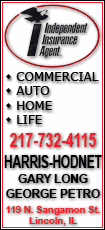 He didn't identify which executives had been asked for information, but said the company is dealing with separate investigations by federal prosecutors in New Jersey, Brooklyn and Manhattan. New Jersey's attorney general has said state securities regulators there are also investigating.
Spokespeople for the U.S. attorneys in those three jurisdictions declined to comment Friday, but a person with knowledge of the subpoenas said that the subpoena recipients included Fuld and former Lehman Chief Financial Officer Erin Callan.
The person spoke to The Associated Press on the condition of anonymity because of the secrecy of grand jury investigations.
An attorney for Fuld did not immediately return a phone message Friday. Callan, who now works for Credit Suisse Group, did not return a phone message.
The existence of the Fuld subpoena was first reported by the New York Post.
Lehman Brothers filed for bankruptcy on Sept. 15, following a swift and stunning fall linked to bad investments and turmoil in the credit markets.
Barclays, the British bank, subsequently absorbed the company's key U.S. units.
The speed at which Lehman failed prompted complaints by some that the company wasn't honest about its financial condition in the months leading up to its collapse.
Federal prosecutors are reportedly looking into whether anyone at Lehman may have misled investors about its health or the value of its assets.