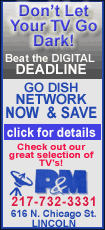 The trepidation was evident in the third quarter when the venture capital flowing to startups totaled $7.1 billion, a 9 percent decline from the same time last year, according to data being released Saturday by Thomson Reuters, PricewaterhouseCoopers and the National Venture Capital Association.
It marked the first quarterly decline in year-over-year venture capital investments since the final three months of 2005. And it was the largest decrease since the spring of 2003, when the industry was still recovering from losses sustained in the dot-com bust.
Now, venture capitalists are girding for the most challenging period since an Internet bubble that they helped create finally burst in 2001.
"We have been through this before and, hopefully, we have learned some lessons," said Mark Heeson, president of the National Venture Capital Association.
Two of Silicon Valley's best-known venture capital firms, Sequoia Capital and Benchmark Capital, have already advised companies in their investment portfolios to redraw their business plans for next year and cut costs so they have a bigger cash cushion to weather what is expected to be the worst recession in a quarter century.
In a slide presentation this month, Sequoia Capital - whose past successes include investments in Google Inc. and Yahoo Inc. - advised startups to "get real or go home."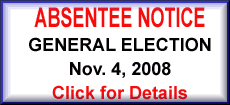 The comedown this time shouldn't be quite as jarring in this cycle, mainly because venture capitalists haven't been as loose with their money as they were during the dot-com boom. Venture capitalists invested $200 billion from 1999 through 2001. In the nearly seven years since then, venture capitalists have invested a total of $168 billion.
A purge already has started at some startups. Electric car maker Tesla Motors and online advertising service AdBrite both disclosed plans to trim their staffs during the past week. Other cutbacks seem likely for any still-unprofitable company that isn't meeting its budget projections because raising more money will be difficult.
"This is not the time to be missing revenue (projections), because you need the cash to live," said Faysal Sohail, managing director of CMEA Ventures in San Francisco.
The drop-off in venture capital investments during the third quarter would have been much more dramatic if not for the rising interest in biotechnology and alternative energy - sectors that traditionally require a significant amount of cash before they become profitable.