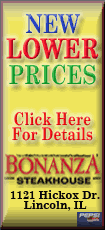 So, has the market capitulated? Will it head higher over the coming days and weeks?
Here are some questions and answers about capitulation, including what it tells us - and doesn't tell us - about the direction of stocks.
Q: Is capitulation good or bad?
A: Both.
When it's happening, it's bad. Panic abounds as investors watch their portfolios plunge and bail out at low prices. And those who sell low and don't buy back in ahead of the market's upswing are often left with big losses.
But capitulation can turn into a positive thing, because once the purge is over, it's often a great time to buy. Prices are cheap, and there's a lot of money on the sidelines ready to pour back in.
Q: So why isn't everyone gung-ho about stocks right now?
A: People are still skittish about individual stocks. That's particularly the case with financial stocks, and with shares of companies struggling to finance operations at a time when banks are hesitant to lend money.
Also, no one is positive that capitulation has fully happened yet. That's the thing about capitulation - you don't know for sure it's happened until after it's over.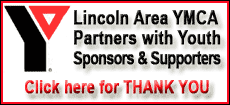 And even if capitulation has happened, the market could swing erratically at these levels for some time before heading higher again. Even Warren Buffett in his New York Times guest column Friday wrote that while he tends to "be fearful when others are greedy, and be greedy when others are fearful," he "cannot predict the short-term movements of the stock market."
Q: What are the signs of capitulation?
A: The signs are big market plunges, high trading volumes and extreme levels of fear.
All these criteria were met last Friday, said Alfred E. Goldman, chief market strategist at Wachovia Securities. That day, the Dow Jones industrial average fell nearly 700 points to just 60 points above the low that Wall Street tumbled to in 2002 during its last bear market. Then, it swung dramatically higher.