Despite Friday's modest rally, oil is still down $75 - or 51 percent - since catapulting to a record high of $147.27 on July 11.
The bearish sentiment around oil has grown more feverish in recent days, lopping more than $11 off prices in the previous three trading sessions alone. A barrel of crude hasn't been this cheap in almost 14 months.
The pullback comes as a widening economic slowdown forces a wholesale contraction in U.S. energy demand: Americans are driving less, airlines are keeping more planes on the ground and businesses are ramping down operations.
Highlighting the weak appetite for energy, U.S. filling stations hungry for business ratcheted down prices for a gallon of regular by another 4.4 cents overnight to a new national average of $3.04, according to auto club AAA, the Oil Price Information Service and Wright Express. That's 26 percent lower than the all-time high of $4.114 reached July 17 but 8.7 percent higher than a year ago.
Still, 23 states are now seeing average pump prices below $3, according to AAA, and the average for the entire country is expected to hit that mark sometime this weekend. Prices haven't been below $3 nationally since Feb. 16.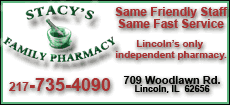 "Depending upon how things go in the next few months, we might have another significant move down in gas prices. You're probably talking another 20 cents lower," said Gene McGillian, an analyst at TFS Energy LLC in Stamford, Conn.
Worried about the financial fallout of the oil price drop, the Organization of the Petroleum Producing Countries, which controls 40 percent of the world's oil supply, called a special meeting for next Friday in Vienna, Austria to address the slide. Underscoring the cartel's anxiety, it moved up the date of the meeting by nearly a month.
An Iraqi lawmaker said Friday the government expects to cut its budget next year by $15 billion because of falling oil prices. Abbas al-Bayati, a senior lawmaker of the United Iraqi Alliance, the largest Shiite bloc in parliament, said the recent plunge would cut into earlier budget estimates, which were made when crude was hovering around $120 a barrel.
Analysts say OPEC could decide to trim output by as much as 1 million barrels a day in a bid to halt the slide, in addition to a 500,000 barrel per day cut announced last month.