The actress has been in Dallas most of the week, working with Concerned Citizens for Jenny. The group wants the zoo's lone 32-year-old elephant sent to the Elephant Sanctuary in Hohenwald, Tenn., which has a large area where Jenny can roam on hundreds of acres and socialize with other elephants.
At issue is the lack of space and the animal's loneliness, concerns zoo officials say they are in the process of addressing.
For 22 years, Jenny has lived at the Dallas Zoo, on about a quarter of an acre. Her pal, Keke, the zoo's other African elephant, died in May.
Tomlin and Margaret Morin, a nurse who founded Concerned Citizens for Jenny and accompanied Tomlin on her zoo visit Friday, said that after reviewing Jenny's medical records they're convinced that the 10,000-pound elephant has had a traumatic life and is still not doing well.
They saw the elephant's broken tusk Friday and said it was the result of self-mutilation. Both added that Jenny is depressed, and is often drugged to keep her under control.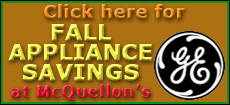 But Jenny looked anything but downtrodden Friday as she played with her handlers, raised her feet for inspection and sprayed water into the air.
Morin said that usually the elephant has abscesses on her feet and exhibits a swaying motion, which she said is a sign of extreme stress.
The zoo countered that elephants are known to sway whether in the wild or in captivity and that Jenny received treatment that healed her foot problems long ago.
Tomlin said she was surprised but pleased to see a shade screen over Jenny's outdoor area, a full watering hole and balls and treats - items that were not visible in the videos, though zoo officials said those weren't new.
Zoo officials say moving Jenny to an unfamiliar place with a different routine and new handlers would be more stressful than keeping her where she is.