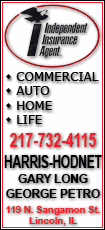 "We have restored Mosque Maryam completely, and we will dedicate it to the universal message of Islam, and the universal aspect of the teachings of the Honorable Elijah Muhammad," Farrakhan said in an invitation letter. "It represents for the Nation of Islam, a new beginning."
The event comes just weeks after the death of Imam W.D. Mohammed, the son of Nation founder Elijah Muhammad, who broke with the group and moved thousands of African-Americans toward mainstream Islam.
The Nation purchased the mosque, a former Greek Orthodox church, in 1972 and has since been making renovations. The stately 1948 structure, embellished with a golden dome and topped with an Islamic crescent moon, is adorned with Quranic verses in Arabic.
Experts say opening the mosque's doors to the public is a calculated move.
"It is a very conscious effort to open the mosque up to the community and to rededicate the community to learning about Islam," said Aminah McCloud, a professor of Islamic studies at DePaul University. "Previously, the Nation has been open to people coming to visit it, but its members don't generally go anywhere else ... now there is a concerted effort."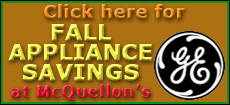 While the Nation has espoused black nationalism and self-reliance since it was founded in the 1930s, in recent years members have reached out to other groups. For instance, the Nation has a Latino liaison and has become involved in immigrant rights rallies and marches. Also, the Minister Ishmael Muhammad, a top assisting minister at the mosque and widely thought to be a potential successor to Farrakhan, has talked about unity between all people, at times speaking in Spanish.
Farrakhan, 75, has haltingly tried to move the Nation toward traditional Islam, which considers the American movement heretical because of its view of Elijah Muhammad as a prophet - among other novel teachings. Orthodox Islam teaches that there has been no prophet after Prophet Muhammad in the seventh century.
He's also played down some of the group's more controversial beliefs. The Nation of Islam has taught that whites are descended from the devil and that blacks are the chosen people of Allah.