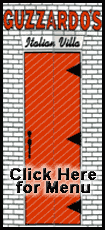 The news shocked the Zhang family and so began a monthlong ordeal that would see them shuttling back and forth between their home in Shandong province and a hospital in Beijing, 450 miles away.
"We had no idea what was wrong. We were so frightened and worried," the children's mother, Liao Shanfang, told The Associated Press this week from the family's simple house in this village in eastern China's corn belt.
"Even when I saw the news that milk powder had been poisoned, I could not believe it. We never imagined that would be the problem."
Amid China's worst food-safety crisis in years, thousands of parents have jammed into hospital emergency rooms. More than 50,000 children have been treated for kidney ailments and nearly 6,000 remain hospitalized, the Health Ministry said this week. Four deaths have been linked to the toxic milk.
Experts say the long-term effects of prolonged exposure to high levels of melamine have not been studied in humans, but infants and young children are most vulnerable.
"They start off with the simplest immune system, the nervous system still developing," said Peter Dingle, a toxicity expert at Murdoch University in Australia. "They don't have the biochemistry in their body to break down the chemical and eliminate it the way adults do."
After the tainted milk scandal broke in mid-September, Liao and her husband Zhang Rongwei took their twins yet again to their local hospital in Linyi.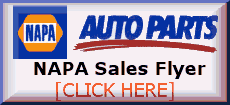 This time, Zhang Peng, the boy, was admitted for a five-day stay but he only got worse. He began vomiting and when he could urinate, it came out in a thin, blood-tinged stream. His sister's symptoms weren't as serious; she had sporadic fevers.
From birth, both babies had been given breast milk and formula. The Zhangs first used a cheaper brand that gave the children diarrhea, then switched to one made by Sanlu Group Co., although it cost almost twice as much.
Sanlu was the first company implicated in the scandal, going public with word of contamination on Sept. 11, and the Chinese government later confirmed it was widespread. Unscrupulous suppliers are suspected of adding melamine to watered-down milk to make it appear protein-rich in quality tests.
"These people working at the milk powder companies have no conscience and only care about making money," Liao said angrily. "I'm just disappointed because the government should have done more to protect its citizens."
Plump and round-headed, the Zhang twins had been healthy and affectionate at first. Zhang Xue loved to gnaw on her fingers and smile, showing off her baby teeth. Zhang Peng was more serious but always curious. By September, both babies were listless.
Unable to do more to help them, doctors in Linyi told the Zhangs to seek treatment in Beijing.
The couple hastily arranged for a car ride - at a cost of 300 yuan, about $45, a small fortune - to the Children's Hospital in the capital, where they arrived Sept. 23.
Hours later, Zhang Peng was diagnosed with two large kidney stones that needed surgery. His sister had a single stone the size of a grain of rice - not serious enough to warrant a hospital stay.
"My heart stopped when I read the test results for Zhang Peng," Liao said.