While Qureshi gave few details, the accord deepens Pakistan's long-standing ties with China at a time when its relations with Washington are strained over the dragging war against terrorism.
U.S. officials including Assistant Secretary of State Richard Boucher, who arrived in Islamabad on Saturday for talks, have rejected Pakistani calls for equal treatment with India on nuclear power.
Chinese leaders "do recognize Pakistan's need, and China is one country that at international forums has clearly spoken against the discriminatory nature of that understanding" between Washington and New Delhi, Qureshi said.
Zardari met with China's top leaders during his first official trip to Beijing since replacing stalwart U.S. ally Pervez Musharraf as president in September.
China, a major investor and arms supplier for Pakistan, has already helped it build a nuclear power plant at Chashma, about 125 miles southwest of the capital, Islamabad. Work on a second nuclear plant is in progress and is expected to be completed in 2011.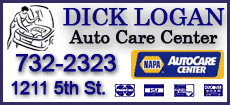 Qureshi said the Chashma III and Chashma IV reactors would provide Pakistan with an additional 680 megawatts of generating capacity.
He didn't say when they would be built or what assistance China would provide.
Nor did he discuss any measures to prevent nuclear materials from the new plants from being diverted to Pakistan's atomic weapons program. Pakistan has placed several other civilian reactors under International Atomic Energy Authority safeguards.
Pakistan's nuclear program remains a sore topic with Washington because of its past record of proliferation.
International sanctions were slapped on Pakistan after it detonated its first nuclear charges in 1998 in response to similar tests by India.