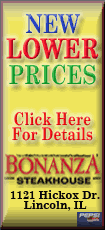 Under the new regulations, which had been anticipated by journalists, foreign reporters would not be required to get government permission to travel within the country or to interview Chinese citizens.
"This is not only a big step forward for China in opening up to the outside world, it is also a big step for further facilitating reporting activities by foreign journalists," Liu said.
China had loosened its decades-old controls on foreign reporters - which included requiring government permission for all interviews and travel - at the beginning of 2007. The changes were part of the Communist country's pledge to increase media freedom, which helped Beijing's bid to host the 2008 Olympics.
The Olympic rules were set to expire at midnight Friday. China had refused to say earlier whether it would extend the rules past that deadline.
Even under the relaxed rules, foreign journalists and monitoring groups complained that Chinese authorities still harassed and occasionally detained journalists in the run-up to the Olympics.
During the games, there were multiple instances - at least 30 cases - of reporting interference, according to the FCCC.
The rules replace regulations on foreign media coverage originally established in 1990, after the crackdown on pro-democracy demonstrators in Tiananmen Square.
However, journalists will still not be allowed to travel to the restive region of Tibet and other restricted areas without getting special permission from local authorities, Liu said.
In addition, China's tight grip over domestic journalists remains unchanged, with all state media remaining under government control. Chinese citizens are also not allowed to work as journalists for foreign media organizations.
However, Liu said the country's leaders are moving toward reform in many different areas, including the press.
"It's China's basic policy to reform and open up. Why should we keep opening up? Because we need to have better understanding, mutual understanding with the world. An important part of this is the press," Liu said.
"Opening up is very important. I believe in the past year and a half, China has improved a lot in this regard, and I believe it will do an even better job in the future," he said.
Liu said the regulations would be clearly explained to local governments as well as public security agencies, with continued training and workshops.
"I am confident that this new regulation will be implemented faithfully and soundly," he said. "Still, there is a process, and we need your constructive cooperation so this regulation will be implemented well.