"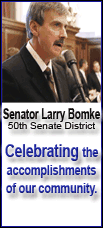 Levi Stubbs was one of the great voices of all times," former Motown labelmate Smokey Robinson said. "He was very near and dear to my heart. He was my friend and my brother, I miss him. God bless his family and comfort them."
The Four Tops began singing together in 1953 under the name the Four Aims and signed a deal with Chess Records. They later changed their names to the Four Tops to avoid being confused with the Ames Brothers.
They also recorded for Red Top, Riverside and Columbia Records and toured supper clubs.
The Four Tops signed with Motown Records in 1963 and produced 20 Top-40 hits over the next 10 years, making music history with the other acts in Berry Gordy's Motown stable.
"It is not only a tremendous personal loss for me, but for the Motown family, and people all over the world who were touched by his rare voice and remarkable spirit," Gordy said Friday. "Levi was the greatest interpreter of songs I've ever heard."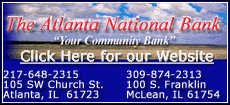 When he and others at Motown first heard "Baby I Need Your Loving," Gordy remembered: "Levi's voice exploded in the room and went straight for our hearts. We all knew it was a hit, hands down."
Their biggest hits were recorded between 1964 and 1967 with the in-house songwriting and production team of Brian Holland, Lamont Dozier and Eddie Holland. Both 1965's "I Can't Help Myself (Sugar Pie, Honey Bunch)" and 1966's "Reach Out" went to No. 1 on the Billboard pop chart.
Other hits included "Shake Me, Wake Me" (1966), "Bernadette" and "Standing in the Shadows of Love" (both 1967).
The acclaimed documentary film "Standing in the Shadows of Motown," which took its name from the Four Tops song, was released in 2002 and focused on the Funk Brothers, the talented but unheralded musicians who played backup on many Motown recordings.
While Stubbs didn't play a direct role in the film's production, director Paul Justman spoke Friday of the singer's immense talent.
"He was a tremendous artist," Justman said.
Stubbs "fits right up there with all the icons of Motown," said Audley Smith, chief operating officer of the Motown Historical Museum. "His voice was as unique as Marvin's or as Smokey's or as Stevie's."