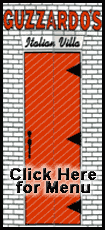 "James Castle: A Retrospective," which opened this week and remains on display through Jan. 4, brings together more than 300 evocative drawings, handmade books, collages and sculptural pieces from 60 public and private collections. The first comprehensive museum exhibition of Castle, it will travel to Chicago and San Francisco in 2009.
An hourlong documentary, developed in tandem with the exhibit, tells Castle's story through his family, artists, historians and others.
"In comparison to other self-taught artists, he has this wide range of work - it goes into quite conceptual stuff," curator Ann Percy said.
The exhibition shows a rich body of work that transcends what is commonly referred to as outsider art, a term often used to describe self-taught artists with physical or mental illness.
Born in Garden Valley, Idaho, Castle attended a school for the deaf for five years but resisted his instructors' efforts and was sent home at about age 15. Encouraged by his family, who describe him as gregarious and highly inquisitive, Castle took to making art inspired by the people and places of his past and present.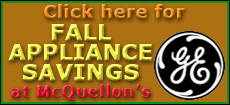 Other than occasional use of crayon and chalk, Castle preferred making his own ink of stove soot and saliva. His pens and brushes were sharpened sticks and wads of fabric. His color washes came from laundry bluing, makeup and crepe paper soaked in water. His canvas was scrap paper or cardboard, available in unending supply and variety from his family's general store and post office.
With those rudimentary art supplies, he developed expert technique and masterful composition and perspective, Percy said.
"He is tremendously skilled with these simple materials," she said. "He was given paint and brushes but he preferred materials with a history."
Many of Castle's soot-and-spit drawings depict his familiar Idaho farmscapes, but his entire body of work is broadly varied in style and subject matter. It also has elements used by many well-known 20th-century artists.
His themes include surrealistic portraits of human figures with chairs or animals as heads, hand-stitched books, collages and three-dimensional abstract assemblages of complex shapes torn and stitched onto contrasting backgrounds.