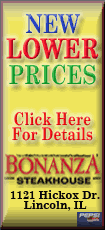 Zoo founder Michael Hicks says that the 3-year-old, 500-pound camel and the nearly quarter-century old pony are "best friends" and follow each other.
"The staff and I are heartbroken," Hicks said. "We raised Moses on a bottle. He thought he was a person, loved everybody....It was comical; they went everywhere together. Coco is over 20 years old, and she mothered the camel like he was her baby."
Hicks, who lives on the grounds of the zoo, told The Associated Press that both animals were wearing halters when he last saw them in a front pasture Tuesday night.
He discovered the one-hump camel and the female Shetland/Welsh mix pony were gone Wednesday morning. Hicks says overnight rain washed away any potential vehicle tracks.
Hicks has offered a $400 dollar reward for information leading to the safe return of his animals.
---
On the Net:
Capital of Texas Zoo, http://www.capitaloftexaszoo.org