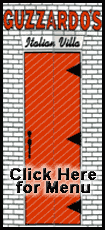 Luis Hernando Gomez-Bustamante admitted in U.S. District Court that he was a leader of the Norte Valle drug cartel that engaged in murder, bribery, money laundering and drug trafficking in moving cocaine from Colombia and through Mexico to the U.S. He also pleaded guilty to conspiring to make or distribute more than 10,000 kilograms (22,000 pounds) of cocaine to be imported into the United States.
The Justice Department says Gomez will not face a life sentence as part of an extradition agreement with Colombia. Prosecutors said they instead will seek a prison term of unspecified years for Gomez. His sentencing date has not yet been set.
The U.S. government accuses the Norte Valle cartel of sending more than 500,000 kilograms (more than 1 million pounds) of cocaine - worth more than $10 billion - to the United States between 1990 and 2004. It is the most powerful traditional drug organization in Colombia and is believed to account for as much as 60 percent of the cocaine consumed in the United States.
Prosecutors say the cartel also relied on the Autodefensas Unidas de Colombia for protection. The AUC, or United Self-Defense of Colombia, is a right-wing paramilitary group designated by the State Department as a foreign terrorist organization.
Gomez, also known as "Rasguno," was extradited to the United States last year, making him the most senior drug boss to be handed over to the United States since Cali cartel chief Miguel Rodriguez Orejuela in March 2005. Prosecutors say he went from pumping gas in 1991 to declaring property worth more than half a million dollars a year later.
He was arrested in Cuba in 2004 after two years as a fugitive and extradited to Colombia in early 2007. He was handed over to the United States five months later.
Gomez also pleaded guilty to related federal drug trafficking conspiracy charges in June in New York. He faces at least a 10-year prison term for those charges.