US: NKorea steps up disabling of nuclear reactor

Send a link to a friend
[October 18, 2008] WASHINGTON (AP) -- The United States said Friday that North Korea has stepped up its disabling of a nuclear reactor it had been threatening to reactivate, a sign of progress in six-nation nuclear disarmament talks that had been on the verge of collapse.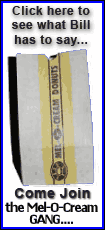 State Department spokesman Sean McCormack told reporters that the North has replaced seals, reinstalled surveillance and restored equipment that had been removed at the Yongbyon plutonium reprocessing plant.
"In addition to that, they have removed more rods from the reactor," he said. "So, on the reactor, they have actually gone beyond where they were prior to their reversing the disablement."
McCormack, quoting U.S. officials in North Korea, said North Korean specialists have removed 60 percent of the fuel rods from the reactor. Fuel rods can be processed to obtain plutonium for nuclear bombs. The progress at Yongbyon came after North Korea ended a two-month boycott of a nuclear disarmament deal following the United States' removal of the country from a terrorism blacklist as an incentive.
Separately, U.S. Defense Secretary Robert Gates met at the Pentagon with South Korean Defense Minister Lee Sang-hee, a member of conservative, pro-U.S. President Lee Myung-bak's administration. Asked about reports that North Korean leader Kim Jong Il's poor health could lead to a crisis, Lee, speaking through an interpreter, said, "We should probably not pay too much attention to K.J.I.'s health. I believe he's probably enjoying all this newfound attention, and, if we show him too much attention, then we might spoil him."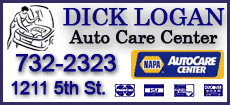 He added that U.S. and South Korean intelligence officials are closely monitoring Kim's health, which has "significant implications" on regional security. Although Kim has not been seen in public lately, Lee said, both the United States and South Korea estimate that Kim still has control over his administration.
Gates said the United States and South Korea are in close communication as they watch the North. He also said that he recommitted to Lee to keep the U.S. force level in South Korea at 28,500.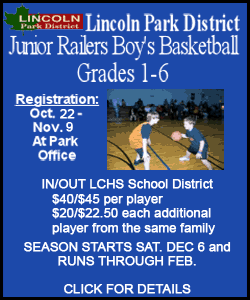 At the State Department, McCormack said, "There is still work to be done" at the North's reprocessing and fuel fabrication factories. However, he said he expected nuclear talks among China, Japan, the two Koreas, Russia and the United States to resume "in the coming period of time." He would not discuss specifics because host China has not announced the meeting.

On Tuesday, the North allowed U.N. monitors back into the nuclear site. A diplomat in Vienna familiar with the International Atomic Energy Agency's work in the North said the agency's three-member team had resumed monitoring Tuesday.

North Korea stopped disabling Yongbyon in anger over U.S. demands that Pyongyang accept a plan to verify its accounting of nuclear programs as a condition for removal from the terrorism list. The North was threatening to reactivate Yongbyon before the United States agreed to remove it from the list.

Six-nation nuclear talks took on new urgency after North Korea set off a test nuclear blast in 2006. Pyongyang then agreed to dismantle its nuclear program in exchange for energy aid and other concessions, though negotiations have since been beset by deadlock and acrimony.
[Associated Press; By FOSTER KLUG]
Copyright 2008 The Associated Press. All rights reserved. This material may not be published, broadcast, rewritten or redistributed.