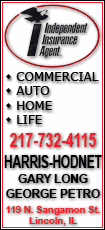 Investigators said they believe the child's kidnapping may be linked to Tinnemeyer's drug dealings with Mexican nationals.
U.S. Marshals' and Las Vegas police officials had no further information about the arrest early Saturday. San Bernardino County sheriff's officials did not immediately return a call seeking comment.
The boy, Cole Puffinburger, was abducted from a Las Vegas home Wednesday morning by three men posing as police officers. Police said they believe the men were Mexican drug dealers and that the kidnapping at gunpoint was a "message" to Tinnemeyer.
Tinnemeyer, 51, may have stolen millions of dollars from the Mexican nationals, said Officer Cris Johnson, a Las Vegas police spokesman. Johnson declined to say what role Tinnemeyer played in the drug operation or whether the kidnappers were seeking a ransom.
Police believe methamphetamine was involved, Johnson said.
A nationwide Amber Alert remained in effect after two men tied up Cole's mother and her boyfriend at their house Wednesday and abducted Cole.
Las Vegas police Capt. Vincent Cannito said a third man was believed to be involved and that police had "several" other persons of interest in the case, but no suspects in the abduction.
Authorities also were investigating whether other family members had ties to the drug operation, Johnson said.
"Money is a huge factor, obviously. Drugs are a huge factor," Johnson said. "The only innocent person involved in this entire operation is the boy."