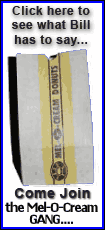 That's what analysts call it when companies slap higher prices on products and keep them there even though the rationale for the price hikes -- such as soaring oil prices -- is gone.
The falling cost of oil could help companies pad their profit margins as they pay less to make and transport goods. But it won't mean a break on the average grocery bill.
The price of consumer goods typically lags behind the price of key inputs like oil and wheat, said Chris Lafakis, an economist with Moody's economy.com.
"Consumer prices don't change near as fast, because they are set by companies," Lafakis said. "Commodity prices are set every day on an open market."
The opposite is also true: Companies hesitate to hike prices because it might push consumers to into the arms of a competitor, or to cheaper alternatives.
Meat companies like Tyson Foods Inc., for example, have swallowed losses this year as ingredient costs rose because executives were fearful consumers would abandon their products if prices jumped too fast. Tyson's profit plunged 92 percent in the third quarter and the company said it didn't expect a rebound soon.
But once a price hike is in place, it virtually never goes away, Lafakis said. The one factor than can drive prices down is a drastic drop in demand, but few economists expect the global economic downturn to be so severe it would cause widespread deflation, he said. More likely is that inflation will slow or possibly flatten.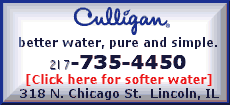 That was the case last month, when consumer prices were essentially flat, even as oil prices plunged.
The core Consumer Price Index, which eliminates food and energy prices, rose 0.1 percent, according to U.S. Labor Department figures. That was only about half the jump economists had expected, but it still lagged far behind the drop in oil prices. Crude oil has plunged more than 53 percent from its record high of $147.27 between July and October.
Companies also tend to price their products based on what their competitors are charging and not necessarily on what it costs to make them, said Lars Perner, assistant professor of marketing at the University of Southern California's Marshall School of Business.
Coca-Cola is more interested in what Pepsi is charging for a six-pack than the cost of its ingredients, such as high fructose corn syrup, he said. Neither Coca-Cola Co. nor Pepsico Inc. would comment on possible price cuts in the future.
That means consumers are in a fix these days. Prices have been going up broadly across whole categories of products, meaning competitors have been hiking prices in unison. For example, both Anheuser-Busch Cos. Inc. and SABMiller's U.S. unit have been raising the price for beer, with neither one too worried that the price hikes will push customers to their competitor.
"They may be upset about it, but you really have fairly limited options as a consumer," Perner said.
For prices to drop, consumers have to hope that companies' competitive juices start flowing again. The drop in oil and ingredient prices is creating a high-stakes game of chicken in the shopping aisle, Perner said.
If companies keep their prices at current levels, they can reap higher profit margins. But if one company starts cutting prices to lure customers away from competitors, it could start a price war.
"As soon as the first (company) in a category reduces prices, the others will follow suit. But they're all hoping the other one doesn't" cut prices, Perner said.
Nobody wants to be first, for reasons made in clear in 1996.
That's the last time cereal makers broadly reduced prices, prompted by a 20 percent price cut by Post cereal. When competitors were forced to follow suit, it hurt profitability across the sector and reduced sales, according to a recent research note by Deutsche Bank analyst Eric Katzman.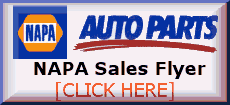 Kellogg responded to Post's move by slashing prices 19 percent, and the company's profits tumbled 8 percent to $502 million in 1998, and another 33 percent to $338 million in 1999. Kellogg launched the Country Inn Specialties line of higher-end cereals to try and create a niche market, and hiked domestic cereal prices nearly 3 percent in 1998 and later returned to growth.
"It took many years until profit levels for cereal players returned to the level once enjoyed before Post's actions," Katzman wrote. "With this historical precedent, we highly doubt manufacturers will lower prices on the back of lower agricultural commodities."