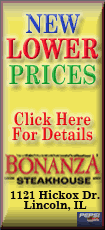 Light, sweet crude for November delivery rose $1.66 to $73.51 a barrel in electronic trading on the New York Mercantile Exchange by noon in Europe. The contract Friday gained $1.53 to settle at $71.38.
Chakib Khelil, president of the Organization of Petroleum Exporting Countries, said Sunday that members plan to announce a "substantial" cut at a meeting that begins Oct. 24 in Vienna.
Khelil, who is also Algeria's energy minister, said OPEC may cut output again at a meeting in December, and that the group considers the oil market oversupplied by about 2 million barrels a day, Khelil said.
Venezuelan President Hugo Chavez said Sunday he would like prices between $80 and $90 a barrel.
"The market is factoring in a big cut. It will likely be as much as 2 million barrels," said Mark Pervan, senior commodity strategist with ANZ Bank in Melbourne. "I think they will go pretty large just to change the sentiment."
Investors largely ignored an OPEC output reduction of about 520,000 barrels a day last month, focusing instead on weakening demand.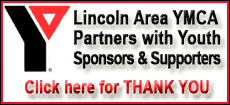 Vienna's JBC Energy suggested that -- beyond an OPEC cut of at least 1 million barrels a day -- a surprise in the form of Russia also reducing output in coordination with the Organization of Petroleum Exporting Countries -- may be in the offing.
"The likelihood of such a move should not be underestimated, as Moscow has recently been seen putting more emphasis on its relationship with OPEC, having sent Vice Premier (Igor) Sechin to attend the last meeting in September," it said in a research note.
Fears that turmoil in global financial markets will spark an economic slowdown in developed countries has helped push prices down from a record $147.27 in July.