If autism advocates get their way, more states will follow Indiana's lead by requiring health insurers to cover intensive and costly behavior therapy for autism.
In the past two years, six states -- Texas, Pennsylvania, Arizona, Florida, South Carolina, Louisiana -- passed laws requiring such coverage, costing in some cases up to $50,000 a year per child.
The powerful advocacy group Autism Speaks has endorsed bills in New Jersey, Virginia and Michigan and is targeting at least 10 more states in 2009, including New York, California and Ohio.
Other states, including Illinois, have similar bills in the works but aren't working directly with Autism Speaks.
"This is the hottest trend in mandates we've seen in a long time," said J.P. Wieske, a lobbyist for an insurance coalition that argues that these state requirements drive up insurance costs for everyone. "It is hard to fight them."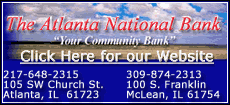 For lawmakers, voting against these measures means voting against parents who are struggling to do the best for their children.
Parents tell moving stories about how behavior therapy works better than anything they've tried. In two states, bills got nicknames like "Steven's Law" and "Ryan's Law," so voting against them was tough.
Arzu Forough of Kirkland, Wash., who is pushing a bill in her state, credits behavior therapy for teaching her son Shayan, at age 3, to make a sound to ask for a drink of water. Now 12, he is learning to converse about his favorite food and music, and to talk about his frustrations rather than throw tantrums.
Trained therapists, using principles of applied behavior analysis (ABA), created a system of rewards to teach Shayan these skills. As a preschooler, he got a piece of cheese when he said "bubba" for water. Now a therapist rewards him with tokens when he responds in conversation. He uses the tokens to "buy" privileges like going for a car ride.
Shayan's improvements are a welcome relief to his mother, who once called for police help with her out-of-control son while she was driving.
"I pulled over to the side of the road," she said. "I had to call the police to drive behind me so I could drive safely home."
The Foroughs have health insurance, but it doesn't cover Shayan's therapy. Although they both work full time, they must live rent-free with her elderly mother to be able to afford his treatment.
Meanwhile, the Trivedi family of the Indianapolis suburb of Carmel, get 25 hours a week of behavior therapy for 11-year-old Ellie. They contribute co-pays and a deductible, totaling about $3,000. Insurance pays the rest, about $47,000 a year.
Michele Trivedi is an autism activist. She fought for years after a vaguely worded 2001 Indiana law required coverage but insurers still refused to pay for ABA. Finally in 2006, she helped convince the state's insurance commissioner to issue a bulletin spelling out what was expected of insurers.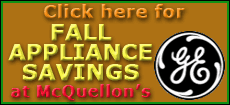 "It's no longer acceptable that blatant discrimination against people with autism occur," Trivedi said.
Autism is a range of disorders that hinder the ability to communicate and interact. Most doctors believe there is no cure. An estimated 1 in 150 American children are diagnosed with it.
Supporters say behavior therapy has decades of research behind it and can save money in the long run by keeping people out of institutions. Researchers agree, but say much remains unknown about which therapy works best for autistic kids, whether long-term gains can be claimed, and whether it works with older children.
Some states require behavior therapy coverage up to age 18 or 21. But the scientific evidence for ABA is strongest for the youngest, ages 2 to 5. Some researchers have reported on individual children with autism who no longer appeared disabled when they reached school age.
The most rigorous studies, though, show mixed results. A study published in 2000 showed that preschoolers who got intensive behavior therapy had greater gains in IQ than children who didn't get the therapy. But there was little difference in the two group's language development or the intensity of behavior problems. And the children most severely affected by autism showed no comparative gain.