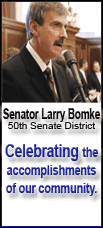 Today's highlight in history:
On Oct. 20, 1944, during World War II, Gen. Douglas MacArthur stepped ashore at Leyte in the Philippines, 2 1/2 years after he'd said, "I shall return."
On this date:
In 1740, Maria Theresa became ruler of Austria, Hungary and Bohemia upon the death of her father, Holy Roman Emperor Charles VI.
In 1803, the U.S. Senate ratified the Louisiana Purchase.
In 1903, a joint commission ruled in favor of the United States in a boundary dispute between the District of Alaska and Canada.
In 1947, the House Un-American Activities Committee opened hearings into alleged Communist influence and infiltration within the American motion picture industry.
In 1964, the 31st president of the United States, Herbert Hoover, died in New York at age 90.
In 1967, seven men were convicted in Meridian, Miss., of violating the civil rights of three slain civil rights workers.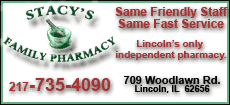 In 1968, former first lady Jacqueline Kennedy married Greek shipping magnate Aristotle Onassis.
In 1973, in the so-called "Saturday Night Massacre," special Watergate prosecutor Archibald Cox was dismissed and Attorney General Elliot L. Richardson and Deputy Attorney General William B. Ruckelshaus resigned.
In 1977, three members of the rock group Lynyrd Skynyrd were killed in the crash of a chartered plane near McComb, Miss.
In 1981, a bungled armored truck robbery in Nanuet, N.Y., left a guard and two police officers dead. (Four suspects, members of radical groups, were later convicted and sentenced to 75 years to life in prison; a fifth suspect, Kathy Boudin, was paroled in 2003.)
Ten years ago: Jordan's King Hussein joined Mideast peace talks in Maryland at the invitation of Secretary of State Madeleine Albright. President Clinton named John Podesta his chief of staff, replacing Erskine Bowles. The New York Yankees took a 3-0 lead in the World Series, beating the San Diego Padres 5-4.