Historic buildings link past, present and future

Send a link to a friend
[October 20, 2008] WASHINGTON -- As Americans, we take great pride in our country's history. It's our history that teaches and helps define us. And as the author Pearl S. Buck once said, "One faces the future with one's past."
The U.S. General Services Administration, a federal agency usually thought of as the government's procurement arm and landlord, in fact plays a critical role in preserving the legacy buildings that stand as symbols of our national ideals, and indeed, reflect the sprit of America.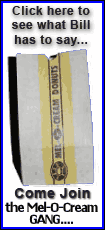 GSA tenant agencies include most of the entities that conduct the public's business: the U.S. courts, the Social Security Administration, the Department of Health and Human Services, the Internal Revenue Service, and many more.

The oldest buildings in GSA's inventory date back to 1810.They include stately customhouses, post offices and office buildings constructed of simple brick and stone. In fact, 8 percent of GSA's historic buildings were constructed before 1900. Most are still in use, meaning they are a bridge to the past as well as the future.

Some of the greatest structures were created between 1900 and 1941. These were years of incredible progress in technology, civic planning and American emergence as a leader in Western popular culture.

More than half the historic buildings in GSA's inventory were constructed during the Great Depression. When President Truman signed GSA into law in 1949 to bring federal procurement and building management under one roof, a decision was made not to allow progress to diminish the beauty of what already existed. Between 1960 and 1976, GSA undertook more than 700 projects across the nation.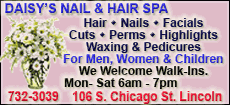 Historic buildings occupy about 25 percent of GSA's federally owned space.
GSA's historic preservation program supports the integrity and reuse of historic buildings that the agency owns, leases and has the opportunity to acquire. The agency is responsible for keeping them functional, safe and efficient, all while being mindful that they are links to our uniquely American heritage.
The J.W. McCormack Federal Building renovation project in Boston is a good example. Meticulous attention has been paid to preserving Depression-era historical details while the building has undergone a $78 million face-lift that includes environmentally friendly systems and modern working conditions.
Another example is an exciting, ongoing modernization project at the Eisenhower Executive Office Building. GSA's restoration of six rooms included uncovering decorative ceiling murals from the Gilded Age that were hidden under 21 coats of paint. In August, President and Mrs. Bush also presided over a ribbon-cutting ceremony in the 1888 Secretary of War Suite.
These awesome and inspiring legacy buildings help define who we are as Americans and the heights to which we aspire. GSA is proud of its role as steward of these historic treasures and committed to preserving them for this generation and all that follow.
For more information, visit www.gsa.gov/historicpreservation.
[By JIM WILLIAMS]
Jim Williams is acting administrator of the U.S. General Services Administration.