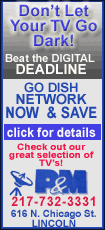 The sell-off of commodity futures contracts began in earnest in September as credit markets started to seize up, prompting speculators to sell to free up cash, said Mike Woolverton, grain market economist at Kansas State University.
"We have seen billions and billions of dollars pulled out of these commodity markets over the past month or so -- and that is probably part of the reason we are seeing such huge drops in commodity prices," Woolverton said.
The sale of commodities contract accelerated the downward push of prices all across the board -- oil, soybeans, wheat, corn -- everything just dropped, he said.
"Speculators lost their collective shirt," Woolverton said. "Now we are getting back to the point of fundamentals coming back into play."
The cash price for wheat on the Kansas City exchange is now fluctuating around $5.45 a bushel, down $2 to $3 per bushel from its record-setting highs.
The Agriculture Department has estimated average wheat production costs nationally at $7.31 per bushel in 2008 and $8.10 per bushel in 2009. But those official production cost estimates were issued before the sharp decline in fuel prices.
In Kansas, Woolverton pegged the cost of production at a more conservative $5.50 a bushel.
But regardless of which cost estimate is used, growers are now losing money at current low prices. Consequently, Kansas farmers are holding on to their wheat crop and refusing to sell.
While some farmers forward-contracted their 2008 wheat crop to lock in high prices, many farmers were hesitant to do that for their entire harvest because they feared crop failures.
Although the financial crunch was the driving factor in falling wheat prices, a huge world wheat crop is now a contributing factor in their decline, Woolverton said.
"This is the all-time, largest wheat crop the world has ever seen -- 680 million metric tons of wheat," he said.
The Agriculture Department estimated world wheat production to be up more than 10 percent, with U.S. wheat production up about 17 percent.