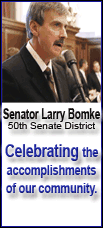 Some pullback in stocks was to be expected as investors cash in profits from Monday's big gains. Still, market anxiety appears to have lessened considerably compared to the previous two weeks when fears about tightening world credit and the health of the economy battered stocks across the globe.
However, analysts warn the renewed optimism could quickly dissipate if credit conditions worsen again. They say the back-and-forth trading of recent days is likely to continue as investors seek to determine whether stocks have bottomed out and try to gauge the severity of a recession that many believe is already here.
Investors are studying the first of hundreds of third-quarter earnings reports expected this week for signs of how the economy will weather the downturn. Among the companies reporting Tuesday are Caterpillar Inc., Apple Inc., DuPont Co. and Pfizer Inc.
On Monday, the Dow rose more than 400 points on more signs of a reviving credit market and support from Federal Reserve Chairman Ben Bernanke for further steps to aid the economy, including an additional stimulus package.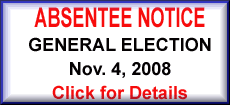 Ahead of the market's open, Dow Jones industrial average futures fell 99, or 1.06 percent, to 9,218.
The Standard & Poor's 500 index futures fell 7.40, or 0.75 percent, to 983.00, and the Nasdaq 100 index futures fell 19.50, or 1.43 percent, to 1,340.50.
Strains in the credit markets eased further in response to a sweeping series of bailout measures by world governments, including a joint U.S. and European plan to buy stakes in private banks to boost to their lending. Demand for Treasury bills, regarded as the safest assets around, lessened further Tuesday in a sign that credit markets are gradually returning to a healthy state.