The condemned inmate's 60-year-old mother was arrested and accused of buying minutes for the phone, and investigators said more arrests were expected. Perry's office said the phone was smuggled into prison by a bribed corrections officer.
Authorities learned about the phone after inmate Richard Tabler called Sen. John Whitmire and told him he knew the names of the legislator's daughters and where they lived, said John Moriarty, the prison system's inspector general.
Tabler shared the phone with nine inmates on his cell block, and prison officials said about 2,800 calls were made on it during the past 30 days.
"Let there be no doubt about how seriously we take this security breach," Perry said, directing prison officials to impose the lockdown that will keep the state's 155,000 inmates from receiving visits and tighten security checks for all prison employees.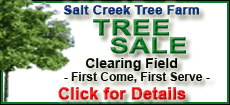 Whitmire, chairman of the state Senate Criminal Justice Committee, summoned prison administrators to Austin for an emergency meeting Tuesday of his criminal justice panel to address what he called "a lax attitude on contraband."
"I want to know how an inmate on death row gets a cell phone in the first place, and then how they and other inmates can make thousands of calls in a month without getting caught," Whitmire told the Austin American-Statesman newspaper.
Richard Tabler's call to Whitmire on Oct. 7 prompted the investigation. The prisoner's calls continued intermittently, the latest coming Sunday, according to investigators. In the calls, Tabler told Whitmire he knew the lawmaker's daughters, their ages and their addresses.
Tabler has been on death row since last year for a shooting spree in which two men and two teenage girls were killed in central Texas during Thanksgiving weekend 2004. The four victims had ties to a strip club there.
Early this month, Tabler was in court telling a judge he wanted to end appeals and volunteer for execution.
Perry's office said a bribed corrections officer was believed to be the source of the phone. The officer's name and whether he or she had been apprehended were not disclosed.
The prison system's inspector general said each of the 2,800 calls from the phone would be investigated. The phone has been confiscated.