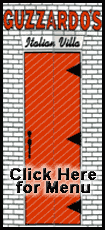 CCA, Computer Consulting Associates in Lincoln, started a program two years ago to help computer users get rid of their old, unwanted or no-longer-working computers and electronics. The program also helps prevent filling up our precious landfill space.

The result of this recycling drive, in conjunction with Logan County Joint Solid Waste Management, has been nothing but astonishing in its results. In the past two years, four huge truckloads of electronics -- primarily computers, monitors, keyboards and even those pesky mice that stop working for no good reason -- have been hauled away from CCA.

Last Friday, a 24-foot truck with a 20-foot trailer in tow stopped at CCA to pick up old, unwanted or defunct computer components. When the twin unit left, both the truck and trailer were full.

Jim Youngquist, who owns CCA, explained why they had decided to help recycle computers and related electronic components. "When computers are thrown into our landfills, that's the way they stay. They don't degrade, and components in them contain mercury and lead, which are health risks," he explained. "We are in the business of selling and repairing computers, so we thought it only made sense to help recycle them as well."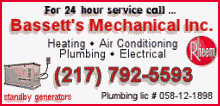 The interest of individuals and companies in our area in trying to help the environment has been nothing short of exceptional. The recycled materials get a second chance at being something besides permanent fill in our landfill. Youngquist ventures to estimate that in just the last two years over 3,000 computers and monitors have been sent to the recyclers, with a far greater number of keyboards and mice, as well as hornet's nest after hornet's nest of wires and cables.
"The materials (in a computer) can be used in a wide variety of things," Youngquist said. Besides metals from the electronics being reused, a law passed early this year allows for the state to use the plastics from computers as aggregate in the building of Illinois roads.
Although it can get harried around CCA just before the recycler is called in, Youngquist, an avid environmentalist, feels good about making sure Logan County's old computers don't fill our landfill. A shed next to the offices gets filled first, and then back storage rooms with shelving find computer after computer laid on top of monitor after monitor until a full truckload, or truckloads, is enough to warrant a trip from the recycling company to CCA.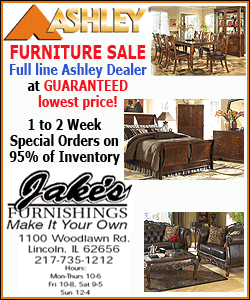 Everyone at CCA chips in with a little manual labor to get all the electronics outside before the truck arrives, and they all pitch in with a smile to help load the trucks when they do arrive. Everyone at the business understands that not only are they helping to keep these loads of non-biodegradable electronics out of our landfill, but that they are also helping to recycle components that still have a viable and important use in our society, without having to further deplete raw materials.
CCA charges a very modest price for this service to the community. Owners wishing to rid themselves of old laptops and flat-panel screens are charged only $1 for their fee. Computer hard drives are expensed at $2 per unit, and those old, cumbersome monitors carry a $3 charge at drop-off. Keyboards and that old mouse that doesn't work are accepted with no charge.
The rewards of helping with this recycling project are obvious, but as mentioned previously, there is one secondary perk that might be the greatest benefit of all. There is the possibility that someday you might find the satisfaction of thinking you might be running your car or truck over that old computer that gave you fits. Might we suggest that thought is priceless.
Individuals or companies that want to help prevent our local landfill from becoming filled with computer components can call 735-2677 or stop by Computer Consulting Associates at 601 Keokuk Street in Lincoln for further information.
___
Editor's note: CCA is the parent company of Lincoln Daily News.
[By MIKE FAK]