Vonderlieth nursing care spans 35 years

Send a link to a friend
[October 21, 2008] MOUNT PULASKI -- Present and former directors of nursing met for a short reunion last Wednesday morning at Vonderlieth Living Center in Mount Pulaski. Today (Oct. 21) Vonderlieth celebrates 35 years of providing quality care to its residents and their families.
Stacy Hickey is the current director of nursing, and she, along with Karen DaVault, the assistant director, welcomed former directors Mary Brown, Alice Lee Cross and Elaine Sheaffer.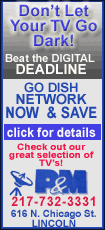 Alice Cross was the first of the five to serve at Vonderlieth. One of her fond memories was coming in on a Saturday and bringing her daughter, Laura, with her to play piano for the residents. It was a highlight for Laura and the residents. Alice recalls, as do the other ladies, being called upon to do many jobs in a pinch. She was even pressed into service as the administrator at one point, which service she performed until another administrator could be hired.

Mary Brown followed several years later. She served two years as director of nursing until she, too, was ushered into the administrator's position and performed both duties for six months. She was able to hire a replacement for herself as director of nursing, and she remained administrator for 11 more years. Elaine Sheaffer was hired by Brown as her replacement and the two worked together until Sheaffer resigned six years later.

The first assistant director of nursing was hired during Sheaffer's term. The regulations were becoming more stringent and numerous. "We went to Springfield a lot to try to figure out what they wanted us to do,

" she remembers. "It was a lot of work."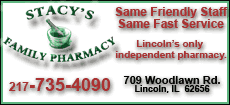 Brown and Sheaffer's time in the building was also marked by practical jokes. One of the more elaborate jokes on Brown goes like this: She came to work one morning and was told that her entire nursing staff had resigned. She opened her office door to find dozens of resignation letters on the floor. As she turned to go address the problem, Dr. Borgerson, an original board member, approached her. When she reported the situation to him, he encouraged her to take care of the problem herself. Fortunately, the nursing staff jumped out of hiding at this moment …. it was an April Fool's joke. She still isn't laughing very hard, nor will she ever forget Dr. Borgerson's part in it.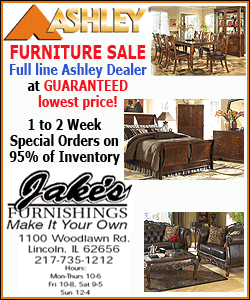 Karen DaVault and Stacy Hickey began their responsibilities together. "She talked me into it," Stacy reports. Karen quickly agrees. "I wasn't going to do it by myself. Stacy is really good with staff and we balance each other well." Karen was lured to Vonderlieth by Mary Brown. "I wasn't ever going to work in a nursing home," she says, "but once I visited, I changed my mind."
Throughout the 35 years, and the variety of leadership styles, Vonderlieth has remained an outstanding provider of care. When asked what makes Vonderlieth stand out, the ladies responded quickly: "Giving excellent care." "A homelike atmosphere." "The board makes sure the facility is kept in great shape. They keep it nice." Stacy summed up the most important quality very well. "We have great staff. There is a lot of interaction between the residents and staff. The workers often become very attached to the residents and their families. It's like family."
Vonderlieth Living Center will host an open house on Sunday from 2 to 4 p.m. The public is invited to attend.
[Text from news release received]