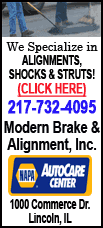 Farmers in Illinois and Iowa, the country's top corn and soybean producers, endured wet, cool springs that slowed planting and growth. Then they watched heavy, soaking rains and rising rivers swamp their fields, forcing many to plant their crops two or even three times.
All the while, though, prices held close to the record highs of the past couple of years, price peaks driven by the ethanol boom and growing global demand for food and livestock feed.
But as the summer wore on, crops looked better, expectations improved, and prices sagged.
Corn topped $7 a bushel and pushed toward $8 in midsummer, but has since fallen back to about $4.
Similarly, soybeans are selling for just under $9 a bushel now, well off the $16-plus they were going for in June.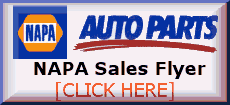 The current prices are still high by historical standards, but they don't look so high to farmers paying more than they've ever paid for fertilizer, fuel and other things they need to grow a crop.
Some farmers paid well over $800 a ton for fertilizer over the summer, more than double what they paid a year earlier.
"We've had a huge increase in production cost over this time, and people's expectations have changed so much over time," Pat Westhoff, an agricultural economist at the University of Missouri said, explaining that farmers are accustomed to unusually high prices for their crops. "People have gotten used to that kind of world, but we're not in that world anymore."
Price problems aside, farmers and crop experts say the soybeans and corn being harvested so far look pretty good, particularly given the rough start to the season.
The harvest isn't as far along as it would normally be.
The Illinois Department of Agriculture says only about 20 percent of the state's 11.9 million-acre corn crop has been harvested so far, compared with about 63 percent at this point the past few years. Forty-five percent of the 9.2 million acres of soybeans have been harvested, compared to 70 percent or so in recent years.
Ken Cripe said he's seen a lot of soybeans but only a little corn come in so far at his grain elevator in Bluff City, about 70 miles east of St. Louis.
"The soybean quality is real good, and the yield looks good," he said as he watched a line of trucks wait to unload.