Honeybees help Illinois' top pumpkin crop

Send a link to a friend
[October 24, 2008] SPRINGFIELD -- Illinois is the country's leading pumpkin producer, but most people are unaware of the role honeybees play in that process. Honeybees are critical to the pollination of Illinois' pumpkin crop, as well as many other foods on your table, such as almonds, apples, blueberries, cucumbers and melons. In fact, honeybees pollinate about one-third of all food consumed by Americans.
Unfortunately, due to disease and pests, the number of wild honeybees has significantly decreased over the past few years, greatly increasing the need for domestic apiaries -- bees kept by beekeepers.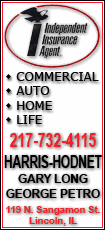 The threat of colony collapse disorder, or CCD, which has not been found in Illinois, has the potential to adversely affect the Illinois honeybee industry. That's why the Illinois Department of Agriculture is doing all it can to keep local honeybees healthy and productive.

Apiary inspections, offered through the Department of Agriculture, are designed to assist beekeepers throughout the state with the management and protection of honeybee colonies. The inspection program helps the state's 1,329 registered beekeepers by periodically checking their colonies for disease or illness.

"Even though CCD has not yet been found in Illinois, our inspectors take that threat very seriously. You can't be too careful," says Steve Chard, apiary inspection supervisor for the Department of Agriculture. "Honeybees are big business in Illinois. Without them, many of our specialty crops would be in a world of trouble."

Many Illinois pumpkin growers hire beekeepers to bring bee colonies to their field to pollinate crops. Without these domestic apiaries, Illinois' status as the top pumpkin producer could be in jeopardy.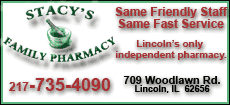 "There just aren't enough wild honeybees left to do all the pollinating that needs to be done," says Chard. "We are fortunate, though, to have such a dedicated group of beekeepers and inspectors to protect Illinois honeybees."
The department's apiary inspectors inspected almost 2,000 honeybee colonies last year as a service to Illinois' apiary industry.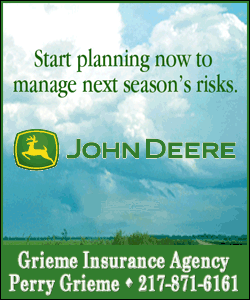 Honeybee facts:
A honeybee must visit about 2 million flowers to make a pound of honey.

Bees are required to make a total flight path equivalent to three orbits around the earth to make 1 pound of honey.

The average worker bee lives for only six weeks during the summer and makes one-half teaspoon of honey in her lifetime.

During the summer, one normal colony of bees contains one queen, 300 drones (male bees) and 50,000 workers (female bees).

Bees use honey for flight fuel. They obtain approximately 7 million miles per gallon of honey.

A bee flies at 15 mph.

Bees have five eyes and four wings.

There are about 1,320 beekeepers in Illinois, keeping nearly 20,000 colonies of honeybees.

There are over 2.9 million honeybee colonies in the United States.

The value of honeybee pollination to U.S. agriculture is approximately $14.6 billion.
[Text from Illinois Department of Agriculture file received from the Illinois Office of Communication and Information]