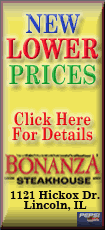 The Times said preliminary net income in the July-September quarter was $6.53 million, or 5 cents a share, compared with $13.4 million, or 9 cents a share, in the same period last year.
Profits will be reduced, though, once the Times takes an accounting charge estimated at $100 million to $150 million to reflect the declining value of its New England newspapers as revenue prospects remain weak because of the ongoing migration to the Internet.
Excluding severance costs and broadcast operations sold last year, the Times earned 6 cents a share. Analysts polled by Thomson Reuters, who generally exclude such one-time charges, were expecting 4 cents a share.
Revenue dropped 9 percent to $687 million, from $754 million, roughly in line with analyst expectations of $692 million.
Advertising sales fell 16 percent at the Times' news media properties, which include print and online operations for the Times, The Boston Globe, the International Herald Tribune and 16 other daily newspapers.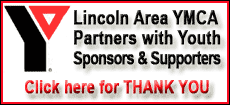 That's steeper than the 11 percent reduction seen in the first six months of the year as the declining economy resulted in fewer retailers, auto dealers, real-estate brokers and employers willing to place ads.
Circulation revenue rose 1 percent in the third quarter, reflecting price increases at the flagship Times newspaper. Last year's decision to cease a paid online subscription product called TimesSelect contributed to a 5.4 percent drop in other revenue. Overall, revenue in the news media group fell 9.8 percent to $658 million.
The company's About.com Web sites saw a revenue gain of 16 percent to $28.7 million. Combined with the newspapers' Web sites, online revenue grew 6.7 percent to $85.1 million. But because Internet businesses accounted for just 12 percent of all revenue, the online gains were not enough to offset sharp declines in the print businesses.
Online advertising eased in the third quarter, and the company said the digital business was slowing so far in the fourth quarter as well, primarily because of less display advertising.