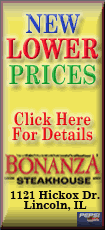 The size of the OPEC cut reflected concerns within the Organization of Petroleum Exporting Countries, which accounts for 40 percent of global oil supply, that the bottom appears to be falling out of the market. Crude is selling for 50 percent less than this year's historic heights because the worldwide economic crisis has put a huge crimp in demand.
Oil ministers had been expected to cut between 1 million and 2 million barrels a day at Friday's emergency OPEC meeting in Vienna, Austria.
"Oil prices have witnessed a dramatic collapse -- unprecedented in speed and magnitude," said a statement from the 13-nation organization announcing its decision after unusually short deliberations. "This slowdown in demand is serving to exacerbate the situation in a market which has been oversupplied with crude for some time."
But prices sagged after the decision, suggesting that the market was more concerned with the economic turmoil reaching into all corners of the globe than with crude availability. If economies in the U.S. and other leading crude consumers continue to deteriorate, industries will use less oil, making it a buyer's market. The cut was also smaller than several OPEC members had called for.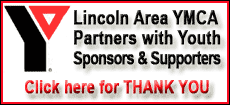 "With so many economies in trouble, OPEC has to be careful not to kill off crude demand," said Peter McGuire, managing director at investment firm Commodity Warrants Australia in Sydney, who expected a cut between 1 million and 1.5 million barrels a day.
Iranian Oil Minister Gholam Hossein Nozari said earlier Friday a cut of 2 million barrels a day would stabilize prices that have fallen more than 50 percent since peaking in mid-July. Libyan oil chief Shokri Ghanem told reporters that OPEC needed to make a "huge cut."
Ali Naimi, oil minister of OPEC heavyweight Saudi Arabia, declined to say how big a cut his country supported.
OPEC President Chakib Khelil said Friday that OPEC was ready to convene another emergency session before its next planned gathering in December in Algeria "if there are further decisions that have to be made" on slashing prices.