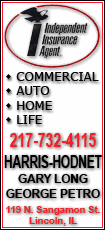 In the European morning, Germany's benchmark DAX index was down a massive 10.76 percent at 4,033.27. The French CAC40 down 10 percent at 2979.95 while Britain's FTSE 100 was 8.67 percent lower at 3,733.33 after third quarter GDP fell 0.5 percent, putting the country on the brink of recession, which is technically defined as two quarters of negative growth. The previous quarter's growth was 0.0 percent.
Japan's Nikkei 225 stock average slid 9.6 percent to 7,649. U.S. stock index futures were down sharply. On Thursday, the Dow rose 2 percent to 8,691.25.
Quarterly earnings have been poor so far, with profit warnings coming thick and fast across all industries. Shares in Europe's automotive companies fell hard on worrying third quarter figures, with truck-maker Volvo AB down 19 percent and PSA Peugeot-Citroen falling 12.4 percent. Daimler AG and Fiat Spa also warned about profits.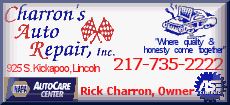 But heavy industry was not the only sector to feel the pain, with the likes of Sony also warning of tough times ahead. Its shares slid 14 percent in Asia.
The sudden gloom over growth expectations is having the added impact of putting small economies and currencies under extreme pressure. Investors are pulling money out of countries in Eastern Europe, Latin America and Asia on fears vulnerable countries will not only be hit hard by the financial crisis but may also default on debt.
"Periods of panic punctuated by occasional calm appears to be the manner of things for now," said Daragh Maher at Calyon.
He said that as investors flee economies they view as less stable, the repatriation of money has boosted the dollar to the detriment of smaller currencies.
"For now this means much of the focus is on the International Monetary Fund and what it might have in mind to insulate emerging markets, given that they are now the clearest pressure point," said Maher.
Markets are afraid that the world may see more countries go the way of Iceland, whose economy effectively collapsed this month after its financial sector went bankrupt.
In Europe, for example, Hungary, Ukraine and Belarus are all, like Iceland, in talks with the IMF to discuss possible loans.
The euro, which investors consider very exposed to the vulnerable Eastern European markets, fell to a two-year low against the dollar, dipping below the US$1.25 level. The British pound dropped to US$1.5264 against the dollar, the weakest since August 2002.