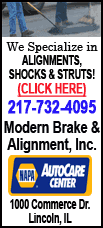 But Microsoft's guidance for the current quarter was weaker than Wall Street was expecting. Its shares rose then dipped in extended trading as investors digested the news.
"We, like most companies, saw a slowdown at the tail end of the quarter in particular," Chief Financial Officer Chris Liddell said in an interview. "We're now taking a more conservative stance on the balance of the year."
Liddell said the worst hit among Microsoft's customers in the just-concluded quarter were small- and medium-sized businesses that "perhaps are more affected by the credit squeeze and who perhaps make decisions on a month-by-month basis."
In a conference call with investors, Liddell said Microsoft will "tailor our business to whatever the economy brings."
The CFO said Microsoft will trim operating expenses by $400 million to $500 million in the fiscal year by slowing hiring, cutting marketing expenses and spending less on building the massive data centers that prop up its online business.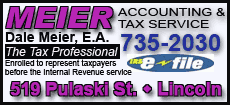 "Microsoft isn't known for great spending restraint," said Edward Jones analyst Andy Miedler in an interview. "It is clear that Microsoft is now watching its expenses very closely, which is important in this challenging economy."
In the three months that ended Sept. 30, Microsoft's earnings rose to $4.37 billion, or 48 cents per share, from $4.29 billion, or 45 cents per share in the same period last year.
Sales improved 9 percent to $15.1 billion.
Microsoft beat Wall Street's expectations on both counts. Analysts, on average, predicted the Redmond, Wash.-based company would earn 47 cents per share on $14.8 billion in sales, according to a Thomson Reuters survey.
The software maker highlighted a 20 percent third-quarter jump in sales of multiyear contracts to businesses, which helped boost revenue for Microsoft's server software group and the division that makes Office productivity software.
The server group's profit increased 20 percent to $1.2 billion, while the division responsible for Office software saw earnings jump 23 percent to $3.3 billion.
The Windows division's profit, on the other hand, slipped 4 percent to $3.3 billion. Microsoft, which recently launched a massive new advertising campaign to trumpet Windows' virtues, attributed part of the decline to higher marketing expenses.