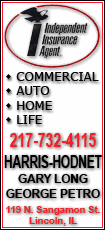 The company, based in Suwon, South Korea, said sales during the latest quarter rose 15.4 percent to 19.3 trillion won ($13.7 billion) from 16.7 trillion won a year earlier.
"Overall, our third-quarter earnings were impacted by the worsening market conditions resulting from the slowdown in the global economy," Samsung executive Chu Woo-sik told analysts on a conference call.
"Moreover, our DRAM, NAND and LCD businesses all faced steep price declines led by persistent oversupply in the industry," Chu added.
Samsung is the world's biggest manufacturer of memory chips, liquid crystal displays and flat screen televisions. It ranks second behind Finland's Nokia Corp. in mobile phones.
DRAM, or dynamic random access memory, chips are used mostly in personal computers. NAND flash memory chips are used in digital devices such as cameras and music players.
Chu said prices for NAND chips fell 35 percent from the second quarter while those for DRAM declined 17 percent.
Samsung and its competitors have struggled with falling prices amid an oversupply of chips.
In a statement, Samsung said that despite the sharp price drops for chips, its semiconductor business still made money. It said this made Samsung "the only major player in the memory industry worldwide that remains profitable in a significant industry downturn."
A bright spot for Samsung continued to be mobile phones.
The company said it sold 51.8 million handsets in the period, a quarterly record.
Samsung said it expects to sell 200 million handsets for all of 2008.
Shares in Samsung, which released earnings results after the stock market opened, fell 3.7 percent to 455,000 won ($318).