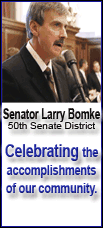 At GM, senior managers sent a memo to executives Wednesday saying early retirement and buyout offers to white-collar workers had been well-received but that the company still would have to make involuntary layoffs.
More job cuts are likely if the U.S. auto sales volume continues to decline into 2009, said Laurie Harbour-Felax, president of the Harbour-Felax Group, a Detroit-area auto industry consulting company.
"If volume continues to fall through the tank as we go into 2009, then they're going to be left with a whole bunch more people," she said.
If recent talk about a potential acquisition of Chrysler by GM comes true, even more job losses are likely, she said.
"The whole thing becomes somewhat scary of a concept to think about, more job losses, especially in Michigan," she said.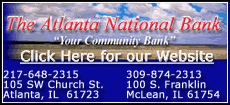 GM, Ford Motor Co. and Chrysler together employ about 230,000 people in the U.S. As of June, the Detroit Three had announced the shutdown of 35 plants since 2005, according to Sean McAlinden, chief economist with the Center for Automotive Research in Ann Arbor. Along with 35 additional closures at GM and Ford's chief suppliers, about 149,000 hourly and salaried jobs have been eliminated in that time.
Chrysler's job cuts Thursday amount to about 6 percent of its U.S. hourly work force. They include the indefinite layoff of about 825 workers at the Toledo North Assembly Plant, where the company makes the Jeep Liberty and Dodge Nitro.
The Newark Assembly plant, where 1,000 people make Dodge Durango and Chrysler Aspen SUVs, originally was expected to shut down at the end of 2009, and its hastened closure puts in doubt whether the company will keep making the large truck-based SUVs.
Newark is the only plant that makes the Durango and Aspen, and Chrysler spokesmen wouldn't say if production would be sent to another factory. They said, however, that a plant in Detroit was being retooled to make several sport utility vehicles.
Employees at the Newark plant said they were told Durango production will shift to Michigan, but the model design will change.
Chrysler said in a statement that the changes will adjust inventory to better match consumer demand. Through the first nine months of the year, the company's U.S. sales have fallen 25 percent from the same period last year, the largest decline of any major automaker. U.S. sales industrywide are down 13 percent from a year earlier.
"The markets are facing unprecedented turmoil and we are in a time of historic change in the auto industry," said Frank Ewasyshyn, Chrysler's executive vice president of manufacturing. "These tough but necessary steps are vital to our long-term viability."
The company said it would work with the United Auto Workers union to handle the layoffs in a "socially responsible manner." In the past, it has offered buyout and early retirement programs to workers affected by plant slowdowns and closures.
At the Toledo plant, the second shift will be eliminated, said Jeep UAW leader Dan Henneman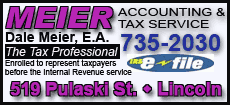 .
"We pretty much knew it was coming," he said. "The orders since June have drastically gone down."
Through September, Nitro sales were down 46 percent from the same period last year, while Liberty sales were off 21 percent, according to Autodata Corp. Durango sales were down 54 percent and Aspen sales dropped 21 percent.
At the Newark plant, workers who had just returned Monday from a three-week layoff to scale back production were told Thursday morning that their last day would be Dec. 19, less than a week before Christmas.
"It was just sad to look around and see the faces of so many people and how it's going to affect them," said Donna Branch-Jones, 43, a 15-year veteran who works on the door assembly line. "We've been expecting it, but it's just kind of a slap in the face to hear it today. The reality is finally here."
Chrysler ran into difficulty earlier this year with its truck-heavy lineup as gas prices approached $4 per gallon and consumers switched to smaller cars. The company's car offerings have not sold well, even when other manufacturers have seen sales increases.