Laura on Life
Be prepared
By Laura Snyder

Send a link to a friend
[October 25, 2008] I guess it's a good thing I was never a Girl Scout when I was younger. I might not have survived the experience.
My daughter, however, is the ultimate Girl Scout and had no trouble at all on her first overnight "camping" trip with her Girl Scout troop. They called it a camping trip, but actually the only traces of actual "camping" were sleeping bags and s'mores. There were no tents. We stayed at a huge house with clean bathrooms and showers and a fully stocked kitchen. Now that's my kind of camping, I thought. However, even this luxurious camping experience was apparently not enough to keep me out of trouble.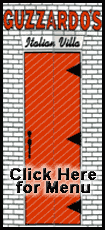 There was a huge room with a hardwood floor that reminded me of a gymnasium. It had no furniture in it. I called it the Eat-Sleep-and-Be-Merry Room, because that's where we did everything. When we ate, we set up tables in there. When we slept, we set out our air mattresses and sleeping bags. When the girls wanted to pull each other around by their feet or skate in their socks, they didn't have to set up anything. Girls are pretty resourceful like that.

Because it was important to give the girls tasks so that they could learn independence and, of course, earn that all-important badge, we sometimes had to make up tasks to make sure everyone was involved. So, when it was time to make pizza for dinner that evening, there were girls who set the table, girls who made salad, dough girls, sauce girls, cheese girls and girls who fried the sausage. I guess they were working on their "Frying the Sausage" badge or something. I don't know, because I was never a Girl Scout.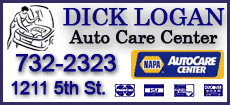 I'm just a mom. So I ran around doing what moms do: telling the girls to reset the table so that the forks were on the napkin and not under the plates, showing them how to spread the cheese so that it wasn't in one big mound in the middle of the pizza, and watching carefully so nobody burned themselves as they dumped 2 full pounds(!) of cooked sausage onto the 10-by-14-inch pizza. One bite of that sausage pizza was guaranteed to give you heartburn. I renamed it Acid Reflux Pie.
I was asked to learn how to do a boondoggle craft, using pictures in a book, so that I could later teach the girls how to do it. I have never felt more like an absolute moron. I simply could not figure it out. The Girl Scout leader came over to check on me.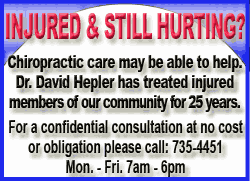 "Are you almost done? I'll be sending the girls over here in a minute."
"Are you kidding!? I never got my Boondoggle badge! I don't know what I'm doing here!" I showed her my attempt at a lanyard and watched a look of horror come over her face. It looked like I had taken an electric mixer to a mound of shoelaces.
Fire-building is apparently not a skill I possess either. After piling wood and newspaper in the center of a ring of rocks, the only fire I could start was the one in my flip-flop-clad foot after I stepped into a nest of fire ants. The girls eventually got the fire started, but I like to believe I helped by invoking the fire gods with the dance I did immediately after being bitten.
I walked into giant spider webs on the nature walk and stepped in poop from some unidentified animal. Judging from the amount of poop clinging to my shoe, it was an elephant. I forgot to wear a hat or bring a raincoat, so I was the only hiker sporting a pink-and-white-striped umbrella in the forest.
I wasn't totally averse to sharing my sleeping bag with some creepy thing that night, but after the fire ant incident, I was understandably afraid it would think I was a midnight snack, so I spent the night in silent vigil.
We all went home with some souvenirs from our trip. The girls left with lanyards, beaded bracelets and trail mix. I left with bags under my eyes, itchy welts on my feet and elephant poop on my shoes.
I have learned that the Girl Scout motto is "Be prepared," but I always thought it was a suggestion, not a warning.
[By LAURA SNYDER]
You can reach the writer at lsnyder@lauraonlife.com Or visit www.lauraonlife.com for more columns and info about her books.