The labels, featuring calories per serving and number of servings, will likely be on products from food and beverage companies like Kraft Foods Inc., General Mills Inc., Coca-Cola Co. and PepsiCo Inc. starting next year, organizers say.
The goal of the program, to be unveiled Monday at the American Dietetic Association's Food and Nutrition Conference and Expo, is to get people to make smarter food choices and thus improve public health.
Dr. Eileen Kennedy, a member of the coalition, said they want to take the guesswork out of food choices.
"It's simple, straightforward," she said. "You can make a choice that's a 'better for you choice' in a matter of seconds."
The labels will have two parts. First, there will be a green check mark and the "Smart Choices Program" label for foods that meet certain nutritional requirements within some categories. The other part highlights the calories per serving and the servings per container.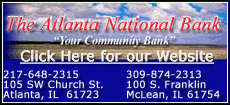 Academics like Kennedy, dean of the Friedman School of Nutrition Science and Policy at Tufts University, along with food manufacturers, retailers like Wal-Mart Stores Inc. and groups like the American Heart Association have spent nearly two years working on the program.
They didn't want to base it entirely on the USDA's food pyramid - which Kennedy has worked on - she said, because it doesn't truly reflect how people eat and how people buy food. Studies have shown only 2 percent to 4 percent of Americans have diets that meet those guidelines, she said. People eat from more categories than what's on the pyramid, so the new labels reflect that, she said.
"When a mom walks down an aisle she wants to know what is a 'better for you' choice, either a dessert or snack for my child, so that category is helpful to the consumer," Kennedy said.
The group came up with 18 categories, like desserts, snacks, cereals, beverages, and entrees, sandwiches and main dishes - which is where that frozen pizza would go. They then set nutritional guidelines within each category.
To meet the guidelines, products can't exceed standards for items like total fat, saturated fat, added sugars or sodium. They also have to have "nutrients to encourage" - such as calcium, fiber and potassium - or "food groups to encourage" - like fruits and vegetables, whole grains, low-fat or fat-free dairy.
Meeting those requirements gets them the check mark. In talking to consumers, researchers learned that shoppers wanted to have the guesswork taken out of figuring out other key nutritional information, like calories and servings. Moving it to the front of the box allows people to make decisions more quickly.