AnnTaylor Stores Corp.'s recent e-mails promote knit tops as low as $9.99, while Saks Fifth Avenue's e-mail messages tout up to 60 percent off on new women's fashions. But such attempts to pump up sales threaten to drive away shoppers, who may already be starting to get bleary-eyed over the bombardment.
And if consumers are fed up with the e-mail blasts now, just wait until the holiday season gets under way in earnest - with merchants expecting to increase the pace as they do whatever they can to make their sales goals.
"I find them annoying," said Cory Porter, a Web shopping fan from Washington D.C. who says he now receives about seven per day, twice as many as about two months ago. He had signed up with about nine retailers including Barneys New York, Banana Republic and Safeway to receive e-mail promotions, but thought they would be customized to his needs.
"I am a 32-year-old guy who lives in an urban area with no kids," Porter said. "In other words, I don't need blouses, high heels, or kid's juice boxes." As a result, he's opted out with some stores, directing the rest to his spam account.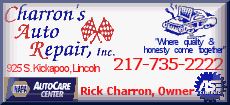 The frenetic pace of offers comes as Web shopping - which had held up better in the slowing economy than store-based retailing - has been starting to slow dramatically since the financial meltdown intensified in September.
Sucharita Mulpuru, an analyst at Forrester Research, expects online retailers to fare better than regular stores this holiday season because of the convenience, the breadth of selection and the perceived value. But "there is definitely a significant slowing down" in online shopping, she said, noting that the stock market tumble, weaker job market and tighter credit have spooked even the most enthusiastic Web shoppers.
Amazon.com, considered the bellwether of Web shopping, announced late Wednesday that it was slashing its full-year sales outlook, saying it had slower growth rates near the end of the quarter and now expects annual revenue below analyst expectations.
Porter, who does public relations for government contractors, noted that he slashed his spending on clothing and gadgets to $200 this month amid "all the economic uncertainty." That compares with the $500 per month he had been spending. He said he typically does about half of his buying on the Web.
Kurt Peters, editor-in-chief of trade publication Internet Retailer, noted that stores can easily react to a sharp sales slowdown in a matter of hours by sending out e-mail blasts, which is faster and more cost-effective than redoing a mailer to consumers. Julie M. Katz, another Forrester analyst, estimates that it costs about $2 for every thousand e-mails sent. The Direct Marketers Association estimates that marketers reap $45.06 in return on investment for every dollar they spend on e-mail campaigns. That compares with $7.28 for catalogs and $15.55 for direct mail pieces.
Analysts say that during the last recession in 2001, stores didn't have the vast data bank of consumer contacts they could mine as they do now.