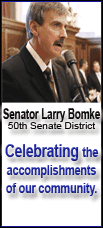 Several carriers have said that advance bookings show their planes are expected to be as full as or fuller than a year ago over the late fall and winter holidays - largely because they have taken so many seats out of the air, a decision that was made when fuel prices were soaring. In fact, travelers who have not booked flights for the holidays could find it more difficult and expensive than usual to find the flights they want, when they want them.
Because of the capacity cuts, fuller planes do not mean more people will be flying. It also may be tougher for ski resorts and sunny vacation destinations to keep their numbers up, though some are offering promotions to lure holiday travelers who may be hesitant to open their wallets amid an uncertain economy.
"I think the consumer now has a lot of things on their mind - they're concerned about the economy, they're concerned about the election, but I think they have already made the decision about what they are going to do over Thanksgiving and Christmas," said Arne Haak, chief financial officer of discount carrier AirTran Airways.
Haak said the carrier - a unit of Orlando, Fla.-based AirTran Holdings Inc. - has not seen a slowdown in bookings over the holidays.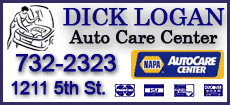 "In fact, Christmas looks very, very good," he said.
The picture is similar at Atlanta-based Delta Air Lines Inc., an executive said.
"I think it might be the newness of the information," Ed Bastian, Delta's chief financial officer, said of travelers' response to the economic crisis.
He said most consumers are still trying to figure out what the crisis means to them. Bastian said Delta's domestic advance bookings for the holidays show stronger occupancy rates on a year-over-year basis and are in line with the carrier's expectations, though he noted capacity cuts may be playing a role in that. On the international side, he said November-December occupancy rates based on advance bookings are down, though he noted Delta is increasing capacity on overseas flights.
At American Airlines, a unit of Fort Worth, Texas-based AMR Corp., its occupancy rate based on advance bookings for the fourth quarter is down about 2 percentage points year-over-year, Chief Financial Officer Tom Horton said. That's "not outside of the norm you might see varying from year to year, but remember we are taking capacity out of the system," Horton said. The fourth quarter, which includes the holidays, is traditionally a slow period for airlines.
While he would not offer specifics for the holiday season itself, Horton suggested the carrier was not expecting a big drop-off in sales during the time period.
"I don't see anything unique to the holiday period right now," Horton said.
A big change may be that, with the economy suffering, people are looking for better deals.
During a recent stop at Minneapolis-St. Paul International Airport, Georgeann Becker, 60, an attorney from a suburb of Denver, said she and her husband paid for a plane ticket for their daughter to fly home from New York to visit them this Christmas. Her daughter shopped around at the online travel sites and found a cheaper ticket than their travel agent, at around $350, which the Beckers are paying.
"I don't know that we're necessarily holding back. I think you do go out of your way to find the cheapest ticket," Georgeann Becker said.
Esmeralda Perez, a spokeswoman for the Puerto Rico Hotel & Tourism Association, said travelers appear to be waiting to book their vacations until closer to the holidays.
The island's hotels and resorts are being more aggressive with promotions and packages than in past years to lure last-minute guests, she said. The government-sponsored Puerto Rico Tourism Co. has doubled its advertising and marketing spending as well.