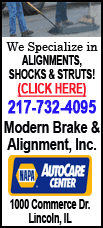 The agreement is the latest deal in the rapidly consolidating banking industry. It combines Pittsburgh-based PNC, which has weathered the ongoing credit crisis better than most regional banks, with National City, a large, Cleveland-based regional bank weighed down by high-risk mortgage loans.
The acquisition makes PNC Financial the nation's fifth largest bank by deposits and will give it the fourth most branches, said James Rohr, PNC's chairman and chief executive, during a conference call with investors and analysts. The combined bank will have about $180 billion in deposits and more than 2,700 branches.
The new footprint will cover most of the Mid-Atlantic and Midwest states as well as Florida. The combined bank will have the largest deposit bases in Pennsylvania, Ohio and Kentucky.
"PNC now becomes a major force in retail," said Bart Narter, a senior vice president in the banking group at consulting firm Celent. "PNC just doubled in size for not a lot of money."
This is by far PNC's largest acquisition - National City's deposit base is larger than that of PNC's. Since the early 1990s, PNC has acquired more than a dozen smaller banks as it expanded its operations and grew its retail banking business.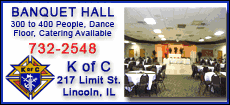 National City is the second struggling bank in recent years that PNC has acquired. In 2005, PNC bought Washington-based Riggs Bank amid a potential money laundering scandal. National City's problems have been due to the souring mortgage market.
PNC will pay $5.2 billion for National City through a stock transaction that values National City at about $2.23 per share, an 18.9 percent discount from Thursday's closing price of $2.75. The remaining $384 million will be a cash payment to certain warrant holders.
National City shareholders will receive 0.0392 shares of PNC common stock for each share of National City they own.
Shares of PNC rose $2.00, or 3.5 percent, to close Friday at $58.88. National City shares fell 68 cents, or 25 percent, to $2.07.
The government plan calls for the U.S. Treasury to purchase preferred stock and warrants from banks in return for fresh capital. The plan is designed to help banks that have been struggling since the middle of 2007 with rising mortgage defaults and a credit crisis that has essentially shut down lending among banks and severely restricted lending to consumers.
The government will receive warrants to acquire a 15 percent stake in PNC Financial. The warrants will be good for 10 years unless retired by PNC, the company said during the call.
While the government program was established to help free up lending markets, some banks have said they would consider using the new cash, in part, toward acquisitions.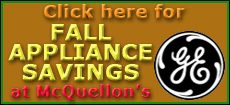 PNC's acquisition is the first in what analysts expect could be a chain of deals at the regional bank level, following a consolidation among the major national banks as JPMorgan Chase & Co. snapped up the bank assets of failed Washington Mutual Inc. and Wells Fargo & Co. agreed to acquire Wachovia Corp.
Consolidation should also help the remaining banks increase loan production.