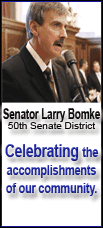 All proceeds from this event will be combined with the money raised on the VFW bicycle poker run held on October 4th, which raised $400.00. All funds will go to the Head Start classrooms in Logan County and be used for items that would normally not be available with limited grant funds.

The VFW Post 1756 Men's Auxiliary is a fairly new group helping to support the VFW and the community. The VFW Men's Auxiliary was only established nationally a few years ago. Their motto is "We are here, we are able and we are ready to assist the VFW and the Community as needed."

Community Action Partnership's oldest program is the Head Start program. Head Start serves preschool children and their families from the low-income community in six counties: Piatt, DeWitt, Logan, Menard, Mason, and Fulton. Head Start centers provide a wide range of services in the following communities: Cisco, Clinton, Lincoln, Petersburg, Manito, Havana, Cuba, Canton and Farmington.

Head Start provides opportunity for children to develop socially, cognitively and emotionally with age-appropriate activities and materials. To meet the physical needs of the growing children, all medical information is reviewed and nutritious meals are served daily. Screening assessments are completed regarding medical, dental, hearing, vision and speech. Required referrals are made when deemed necessary. Educational assessments are conducted to develop individualized programs for the enrolled children.

Parent and community volunteers are always welcome in the classroom. Volunteers participate in many activities that may include reading stories, playing games, art, music, and cooking activities.

All Head Start sessions operate on a school year calendar similar to public school. A variety of session options are available ranging in length of class to a home-based option in limited areas.
---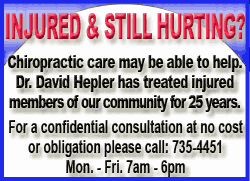 ---

Lincoln College Students Help Raise Money for Cancer Research
Lincoln, IL - October 22, 2008 - Lincoln College students are being pro-active when helping fight breast cancer in observance of October being National Breast Cancer Awareness month. The Lincoln College Rotaract Club presented a donation to the Lincoln College Volleyball team prior to Tuesday's game in order to help support breast cancer research. The Lady Lynx will include this donation with donations received when they play Lincoln Land on Thursday, with all proceeds going to breast cancer research.
The Rotaract club, which is the student division of the international Rotary club, was sponsoring a 50/50 drawing throughout the home volleyball season in order to raise money for their "Pennies for Polio" campaign. When the Lady Lynx announced they would be collecting donations for the Susan G. Komen Foundation, the Rotaract group decided to help their peers and support the Lady Lynx's efforts.
Freshman Steven Doyle of Aurora, who serves as the Lincoln College Rotaract Secretary, suggested the money be given to support the Lady Lynx. "There is one catch: let's make one of those oversized checks," said Doyle.
The Lady Lynx Volleyball team is no stranger to supporting cancer research. In 2006, they helped fellow teammate Mackenzie Clark, who was then diagnosed with leukemia. Lincoln College Head Volleyball Coach Mark Tippett's daughter is also a cancer survivor.
Prior to the game, student members who represent Rotaract presented Coach Tippett and his five sophomores with a $50.00 check to help their efforts. Michelle Bauer, Rotaract sponsor, said she was happy to know this will help someone who is fighting the disease. "We know it's not much, but we feel it is important to support our campus community and any efforts that our Lincoln College family stands behind," stated Bauer.
---

Logan County 4-H Achievement Night
Each year Logan County 4-H members, leaders and clubs receive recognition at Achievement Night for various accomplishments. Some awards which will be given include National and State Awards, County Outstanding Awards, Club Awards and Club of the Year.
This year, Logan County 4-H will hold its Achievement & Recognition Night on Sunday, November 2, beginning at 5:30 p.m. at the Lincoln Park District's Rec Center on Primm Road in Lincoln.
---

Heartland nominations
Individuals interested in seeking a position on the Heartland Community College District 540 Board of Trustees in the April 7, 2009 election may pick up the required nominating petitions beginning Tuesday, October 28, in the college's Executive Office, located in Suite 2000 of the Community Commons Building, 1500 W. Raab Road, Normal. There are two trustee positions open on the board, both six-year terms commencing in May 2009.
To be eligible, candidates must complete the nominating petitions by collecting signatures from 50 registered voters from within Heartland Community College District 540. Candidates must be at least 18 years old and a citizen of the United States. They also must have resided within the State of Illinois and District 540 for one year prior to the election date.
Nominating petitions must be returned to the executive office between Tuesday, January 20 and Monday, January 26, 2009.
---

ALMH Pumpkin contest a success
Abraham Lincoln, the St. Louis Cardinals, princesses, watermelon and ghosts inspired some of this year's designs in Abraham Lincoln Memorial Hospital's 4th Annual GREAT Pumpkin Decorating Contest.
The Employee Activity Committee has sponsored this contest since 2005, when it decided to offer a fun Halloween activity for employees and their families. This year a record 18 entries were received from employees and their children and grandchildren.
"We think this is a great way to involve children in their parents' and grandparents' workplace," says Janell Woolard, Office Coordinator for Plant Operations, who heads up the ALMH committee. "And nobody ever walks away empty-handed."
All who participated received a special ribbon and a giant Hershey bar. First-place winners in the 1-3 and 4-6 categories also received special Halloween trophies. Winners in the older age categories each won a ticket to the Lincoln Jaycees Haunted House, in addition to the other prizes. Hospital employees and even visitors voted for their favorites. For a list of the winners, click here.
---
Got a good piece of news, information or something that we can all brag about? If you do e-mail Mike and let us tell everyone about it. Plus you can win cash. Every submission, whether we use it or not, will get your name in the "Close Up" grab bag. At the end of the month we will draw a name and someone will get $25.00 just for dropping us an e-mail. If you wish, we will be happy to donate your winnings to the organization of your choice.
You can contact Mike at mikefak@lincolndailynews.com.
[By MIKE FAK]